November 2016
| | |
| --- | --- |
| In This Issue | |
---
Law Library Hours for the Exam Period & Beyond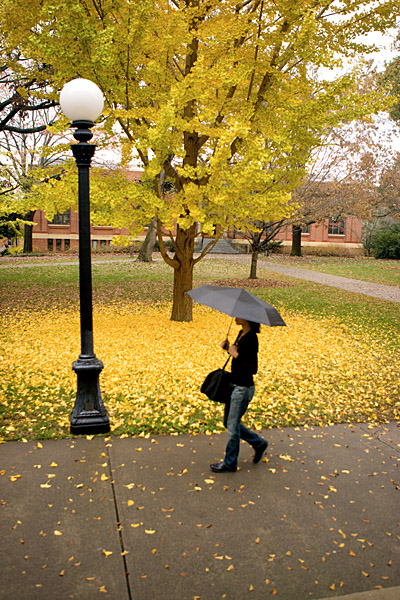 By Maureen Cahill
| | |
| --- | --- |
| Wed. Nov. 23 | 7 am – 5 pm |
| Thanksgiving  | CLOSED |
| Fri. Nov. 25  | 10 am – 10 pm |
| Sat. Nov. 26 | 10 am – 5 pm (Home Game) |
|   |   |
Beginning Sun Nov. 27 and continuing until Tues. Dec. 13
| | |
| --- | --- |
| Mon. – Fri.     | 7 am – 2 am |
| Sat. & Sun.     | 8 am – 2 am |
|   |   |
| Wed. Dec. 14   | 7 am – 5 pm |
| Thurs. -  Sat. (15 - 17) | 8 am – 5 pm |
| Sun. Dec. 18   | CLOSED |
| Mon. – Fri. (19 – 23) | 8 am – 5 pm |
Sat. Dec. 24 – Sun. Jan. 1  CLOSED
---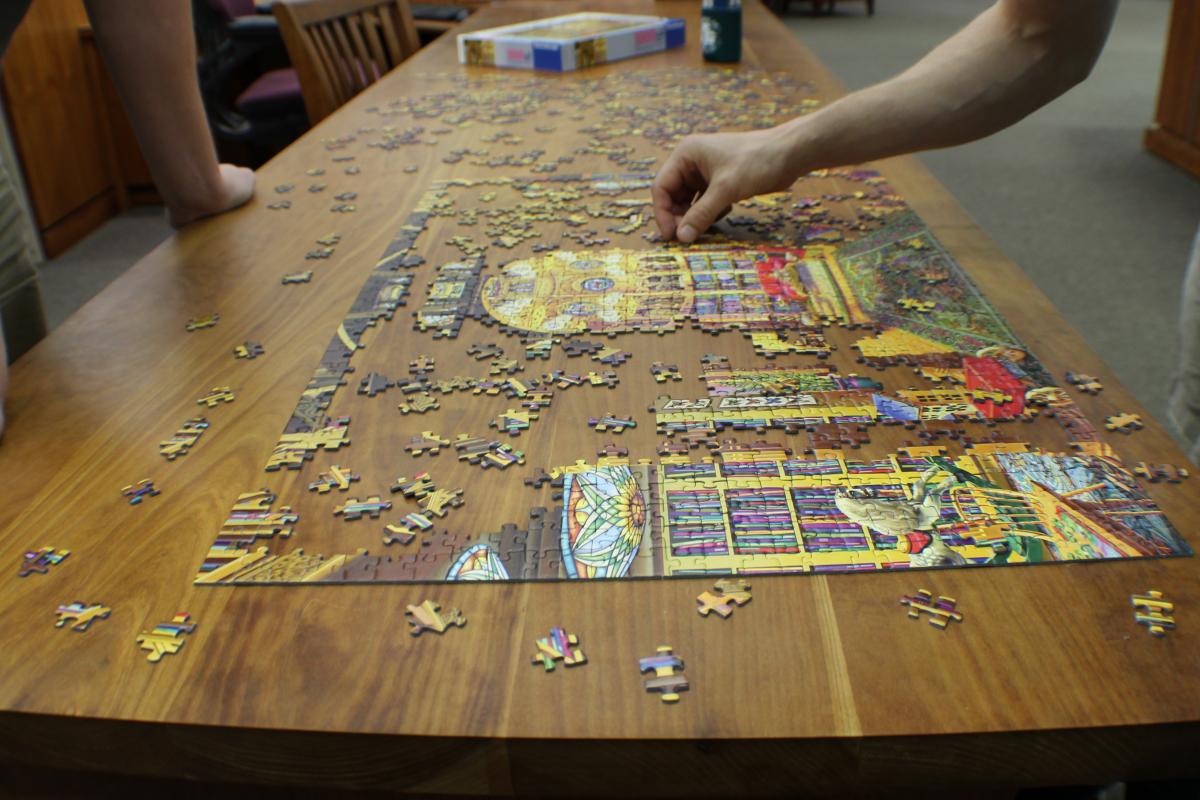 By Maureen Cahill
Throughout the exam period, the law library will provide access to a number of stress relievers. It's easy to take advantage:
Ask at the circulation desk for a coloring kit (colored pencils and your choice from a variety of prints). 

Stop by the reference desk and add the next dozen pieces to the jigsaw puzzle.

Grab a putter in the journal aisles on the way to the main floor bathrooms and show off your form on our putting greens.

Check out a video and relax for a couple of hours.

Roll a strike in the mini bowling aisle in the basement.
---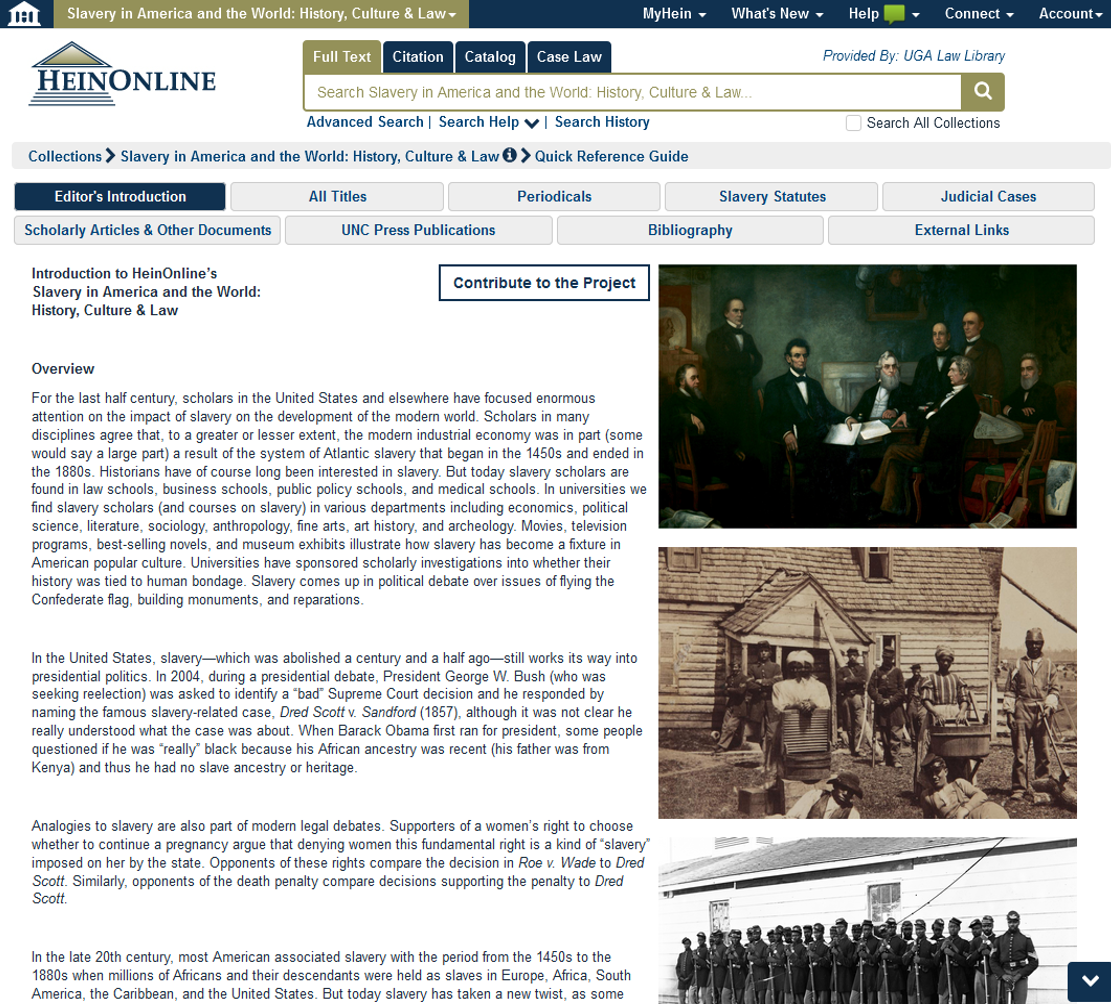 By Wendy Moore
The new HeinOnline Slavery in America and the World: History, Culture & Law collection brings together essential legal materials on slavery in the United States and the English-speaking world. This collection includes every statute passed by every colony and state on slavery, every federal statute dealing with slavery, and all reported state and federal cases on slavery. There are more than a thousand pamphlets and books on slavery from the 19th century, including every English-language legal commentary on slavery published before 1920, which includes many essays and articles in obscure, hard-to-find journals in the United States and elsewhere. In addition, there are also many modern histories of slavery, including a section containing all modern law review articles on the subject. This collection will continue to grow, not only from new scholarship but also from additional historical material.
Because HeinOnline is dedicated to the dissemination of information on this important subject and they felt it would be inappropriate for them as a company to profit from this resource, the 
HeinOnline Slavery in America and the World
 collection is provided at no cost to researchers and institutions requesting access.
---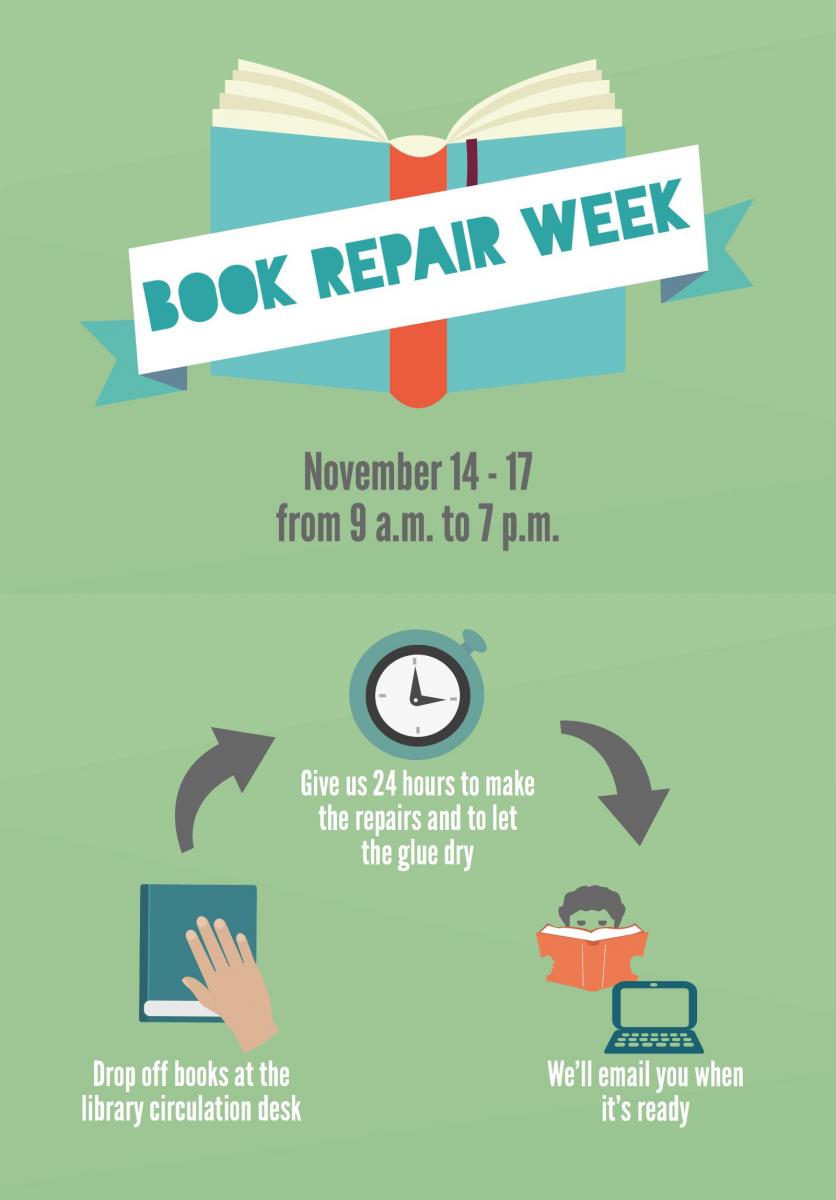 By Rachel Evans
The library's popular Book Repair Clinic is back this month! Students and faculty are encouraged to drop off any damaged legal books between 9 a.m. and 7 p.m. any day between November 14 - 17. Books can be left at the library's circulation desk. Please allow our staff 24 hours for repairs to be made and for glue to dry. You will receive an email once your book is ready for pick up.
---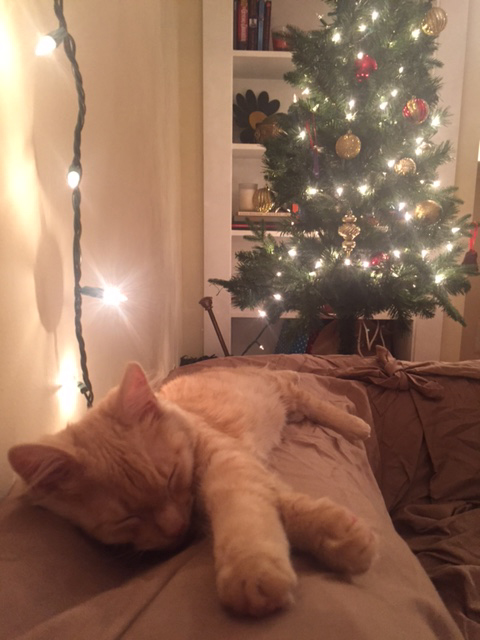 By Anne Burnett
November's Law Dawg is Rhiannon Catticus Ginsburg, who lives with 2L Hallie Willis and clearly knows how to rock the post-exams power nap. 
All members of the Law School Community (students, faculty and staff) are invited to submit a photo for possible selection as the Law Dawg. The featured entry for each issue will be selected at random from all entries received. Please note that honorary Law Dawgs (i.e. those of the feline, equine, porcine, avian, etc. persuasion) are eligible as well. Please send your Law Dawg photo(s) to aburnett@uga.edu.