Student Loan Repayment Options featuring Isaac Bowers from Equal Justice Works
Date:
Friday, February 22, 2013 -

3:00pm

to

4:00pm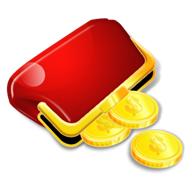 In conjunction with the Georgia Public Sector Career Fair, Isaac Bowers from Equal Justice Works in Washington, DC will travel to Georgia State University in Atlanta, GA and share valuable information about student loan repayment options.
All students are welcome to attend - including those attending the career fair.
If you have undergraduate and law school loans and want to know about:
income-based repayment,
special considerations for consolidation,
the College Cost Reduction Act,
specific loan assistance programs for lawyers in public service or other lower paying careers
This is a session you will not want to miss.
Register on line in Symplicity:  https://law-glsc-csm.symplicity.com/
Contact Name:
Beth Shackleford, Director of Student Professional Development