Mercy and Justice: Christianity and Criminal Law
Date:
Friday, October 25, 2019 -

12:00pm

to

12:50pm
Join the Christian Legal Society as we host a panel of attorneys who have worked as Defenders and Prosecutors in Criminal Courts.  The discussion will consider how practicing attorneys reconcile their professional duties with their Faith and/or personal sense of morality, and how their faith has guided their career choices.
Co-sponsored by the Christian Legal Society and the Career Development Office.
Please RSVP in Symplicity, or via email to profdev@uga.edu.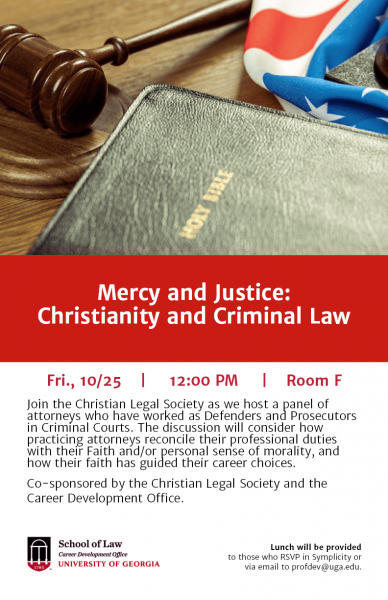 Contact Name:
Jacob Bohn, Christian Legal Society