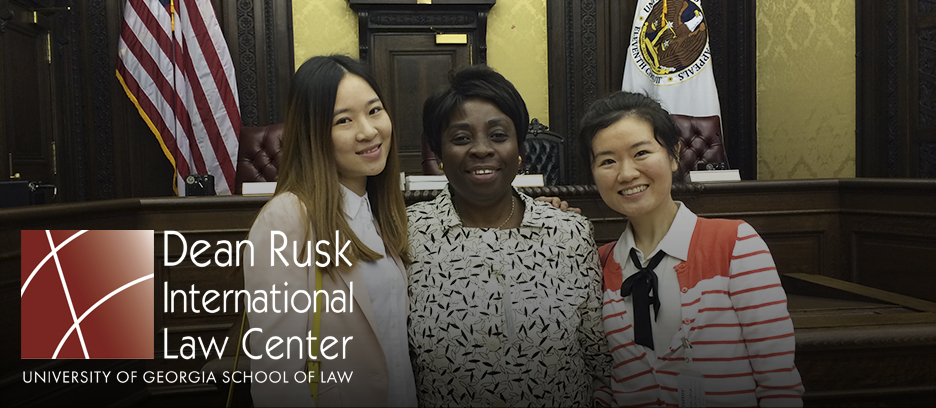 How to apply for LL.M. study at the University of Georgia School of Law
The University of Georgia School of Law LL.M. application is available now at LSAC (Law School Admissions Council).
Qualifications required of LL.M. candidates
To enroll in LL.M. studies at the University of Georgia School of Law, you must have completed the following (typically, receipt of an LL.B. will satisfy these two criteria):
Earned a degree equivalent to the Juris Doctor, or J.D., from a recognized non-U.S. law school; and

Fulfilled the educational requirements for admission to the practice of law in a foreign country.
You also must demonstrate proficiency in English, by one of the following means:
Submitting a TOEFL (Test of English as a Foreign Language) score totaling 95, with no less than a score of 20 in the speaking section and no less than 20 in the writing section. Apply for TOEFL.
Submitting an IELTS (International English Language Testing System) score of 7.0, with no individual band score below 6.5. Apply for IELTS.
Securing a waiver. A waiver may be granted if English is your native language or you earned a degree from an institution of higher education where instruction is conducted in English. Completion of an English-language certificate program will not, alone, meet the requirements for a waiver. Contact LLM@uga.edu to seek a waiver.
Key LL.M. application deadlines are as follows:
2019
September 1          University of Georgia School of Law LL.M. application available at LSAC
2020
January 15              Application deadline for priority scholarship consideration 
May 31                    Final application deadline
The School of Law is planning for a normal start of the 2020 fall semester, but we recognize that the global COVID-19 pandemic has led to travel and visa processing restrictions that may affect some of our incoming LL.M. degree students. For this reason, we will also offer a spring semester / January enrollment option for students admitted durring the regular application cycle.
You can see the full University of Georgia School of Law academic-year calendar here; law school events here; and Dean Rusk International Law Center events here.
To be considered for admission to the University of Georgia School of Law, make sure you have submitted the following documents with your LL.M. application at LSAC:
Application fee of $50

Official transcripts and proof of degree, with appropriate translations

Official TOEFL or IELTS score

Statement of Purpose (in about 500 words, discuss your background and experience, interests, and reasons for seeking an LL.M. degree from the University of Georgia School of Law)

Résumé or CV

Proposed Course of Study

Two letters of recommendation