Second Annual Hendrix Lecture of the Atlanta International Arbitration Society
Date: March 27, 2017                                                                                                                                                                                                                                          
6:00 - 6:30 p.m., registration                                                                                                                                                                                                                              
 6:30 - 8:00 p.m., lecture with reception to follow
Location: Atlanta Campus of the University of Georgia School of Law, Terry Third Thursday Room, 3475 Lenox Road NE, Suite 300, Atlanta, Georgia 30326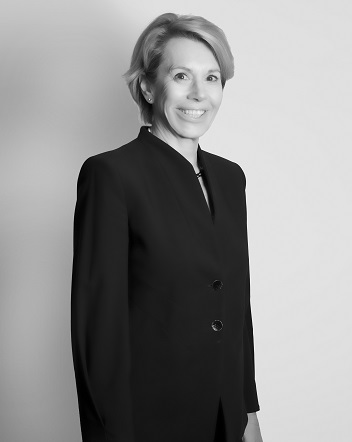 Professor Gabrielle Kaufmann-Kohler of Geneva University Law School will deliver the Second Annual Hendrix Lecture of the Atlanta International Arbitration Society (AtlAS). Professor Kaufmann-Kohler is known worldwide for her expertise in international arbitration: she has acted in over 200 international arbitrations, mainly as an arbitrator. She appears on numerous institutional arbitration panels, including those of the International Chamber of Commerce (ICC), International Centre for Settlement of Investment Disputes (ICSID), American Arbitration Association (AAA), London Court of International Arbitration (LCIA), Singapore International Arbitration Centre (SIAC), and the China International Economic and Trade Arbitration Commission (CIETAC). A partner with Levy Kaufmann-Kohler, formerly she practiced law at Schellenberg Wittmer and Baker & McKenzie, and she is a member of the Bars of Geneva and New York. She is a member of the American Arbitration Association and Honorary President of the Swiss Arbitration Association.
Cooperating Entities: The lecture is presented by the Atlanta International Arbitration Society, the Dean Rusk International Law Center, and the University of Georgia School of Law, as part of the law school's Georgia Women in Law Lead (Georgia WILL) initiative. It is co-sponsored by the Women Law Students Association, the International Law Society, and cooperating entities include: the Atlanta Center for International Arbitration and Mediation, the American Society of International Law, JAMS, the Vienna International Arbitration Centre, the International Institute for Conflict Prevention and Resolution, the City of Atlanta Mayor's Office of International Affairs, the Chartered Institute of Arbitrators, the International Centre for Dispute Resolution, and the World Affairs Council of Atlanta. 
Parking: Parking is located in the Live Oak Square parking deck on Kingsboro Road. After turning off of Lenox Road, the parking deck entrance will be on your left. Entrance to the Terry Third Thursday room is on the fourth level of the parking garage.
Registration: Free but required; please use the form below to register.