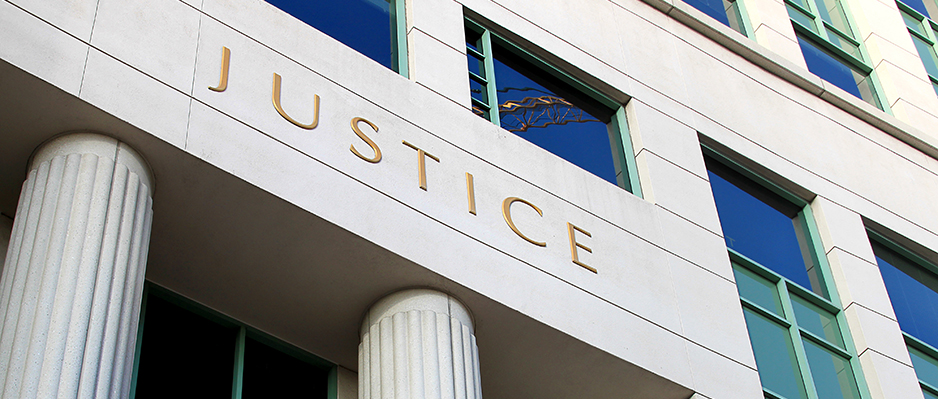 Summer Externships
The Summer Externship offers students the chance to receive credit for externships during the summer semester. The course allows between 2-4 credits, depending on the number of hours worked during the summer. You can apply for credit for work that you have arranged, as a "student-arranged" placement. You can also apply for credit for one of handful of "school-arranged" placements. The application link will be coming soon on the "How to Apply" tab above.
The Corporate Counsel Externship also offers full-time placements. Find out more on the Corporate Counsel Externship webpage.
This page summarizes the most important points about the Summer Externship course. For more information, download the Summer Externship PDF for more information.
The Course
You can earn 2-4 four credits for work in an approved placement. The number of credits depends on the total number of hours that you work during the summer.
You must work a minimum of 140 hours and a maximum of 280 hours and must work for a minimum of 6 consecutive weeks.
You will complete assignments for the course, including reading, listserv discussion, and reflective and analytical writing.
You will receive a grade for your work in the course.
The Application Process
You can apply for credit for work that you arrange (a "student-arranged" placement) or for work that we arrange (a "school-arranged" placement.) This file contains advice on finding a placement yourself and a list of "school-arranged" placements.
You can apply for approval of a student-arranged placement as soon as you receive an offer. We review the placement before we approve it. We will make decisions on applications in the order we receive them. Apply as soon as you can.
The deadline to apply for school-arranged placements is March 20. You can apply for up to three placements. Placements will make decisions about who to accept by April 3.
Enrollment, Tuition and Financial Aid
Once accepted, you will need to register for the Summer Externship course.
Make sure of the number of credits you plan to earn before you register. We cannot change that number after you register.
You pay tuition per credit for summer courses. Check with Student Account Services for information about cost.
You can get financial aid if register for 3 or more credits during the summer.
Application Process
Starting February 26
An application link for Summer Externships is coming soon.
We handle school-arranged placements differently than student-arranged placements:
School-arranged: you may apply for no more than 3 school-arranged placements. For each application, make sure to attach your resume; if you submit your application by e-mail, attach a file containing your resume to the e-mail. Applications for school-arranged placements are due by March 20.
You can apply for a school-arranged placement by using the Summer Externship application link.
After we have received all applications for school-arranged placements, we will contact you about interviewing with those placements.  We expect to have roughly 10 - 12 slots available between all of the placements. If you are offered and accept one of these placements, you are accepted into the program.
Student-arranged: you can apply for a student-arranged placement by using the Summer Externship application link. You will need to include your resume, a copy of your offer letter or email from the placement, and information about the placement including the name and contact number of your supervising attorney or judge.
We will review student-arranged placements as they come in, and approve them in the order in which we receive them. You must have received an offer from the placement to apply. We will review the placement proposal and may contact your proposed placement to make that it satisfies our requirements. We take student-arranged applications as long as we have space. APPLY EARLY to assure yourself consideration.
We reserve the right to limit the total number of students enrolled in the program, so as to ensure adequate faculty supervision.
March 20
Deadline for applications to school-arranged placements.
April 3
Deadline for decisions about school-arranged placements. If we still have room for student-arranged applicants, we will continue to accept applications until we are filled.
Before you leave for the summer semester:
You must meet with one of the summer externship faculty. In this meeting, you will set your goals for the summer, review course requirements, and schedule your deadlines and meetings for the summer.