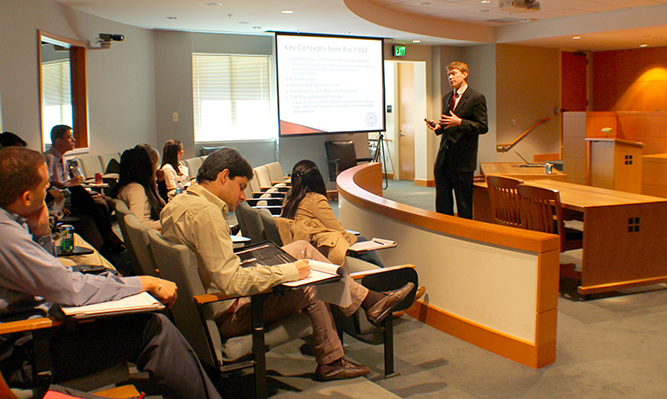 The Transnational Law Program
The Transnational Law Program is an initiative of the Dean Rusk Center for International Law and Policy geared toward bringing law students from foreign universities to study at Georgia Law for one to two weeks, providing a flexible curriculum and exposure to American legal education. The courses and duration of the program are designed in collaboration with the foreign university bringing students to Georgia Law. The program offers students the opportunity to experience academic and campus life at one of the major research universities in the United States. Students have access to Georgia Law professors and the Alexander Campbell King Law Library.
The University of Georgia School of Law through its Dean Rusk Center for International Law and Policy provides interested students with an array of outstanding international law programs. Top teachers and scholars, first-class study abroad programs in China and Europe, extensive opportunities to work and study abroad through its Global Internship Program, networking opportunities through its committed LL.M. Association and an established International Judicial Training Program are among the advantages that Georgia Law has to offer. Add to this the friendly and beautiful campus, a quaint downtown, a renowned music scene and you will see why the program is attractive to foreign students.
For more information contact Laura Kagel.