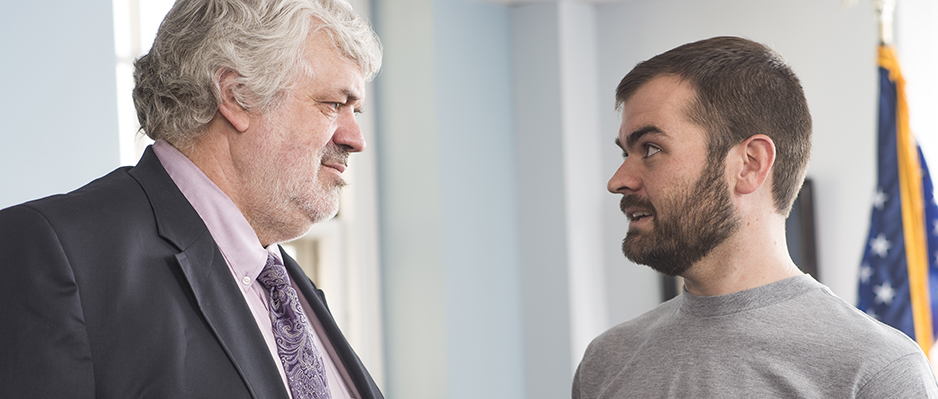 Veterans Legal Clinic
Course Information
You can enroll in the Veterans Legal Clinic for four, five, or six hours of credit. These credits include a weekly two hour seminar, with related readings. The remaining credits depend on the number of hours per week that the student works in the clinic, from 10 hours per week for four credits to 20 hours per week for six credits.  In addition to the written work required for the practice, you will submit several pieces of reflective writing during the semester.
Grades are based on the quality of your legal work; your demonstrated knowledge of the law, procedure, and policy underlying the practice; your handling of the routine demands of law practice; and your professional development as indicated in your work and your reflective writing. As with other clinics, half of the credit hours earned receive a letter grade, and half of the hours earned are "pass/fail".
You will work in the offices of the clinic in downtown Athens. Your work will train valuable abilities: creating relationships with clients; interviewing; counseling; assessment of legal cases; developing evidence; advocating in hearings; collaborating with law students, lawyers, and other professionals; and negotiating.
You are also likely to help with outreach to the communities served by the clinic, which may include writing and delivering presentations on the law to non-lawyers and visiting veterans groups and other providers in Athens and elsewhere.
Finally, you will participate in regular staff meetings, in which we will review both new and active cases in a case rounds format.