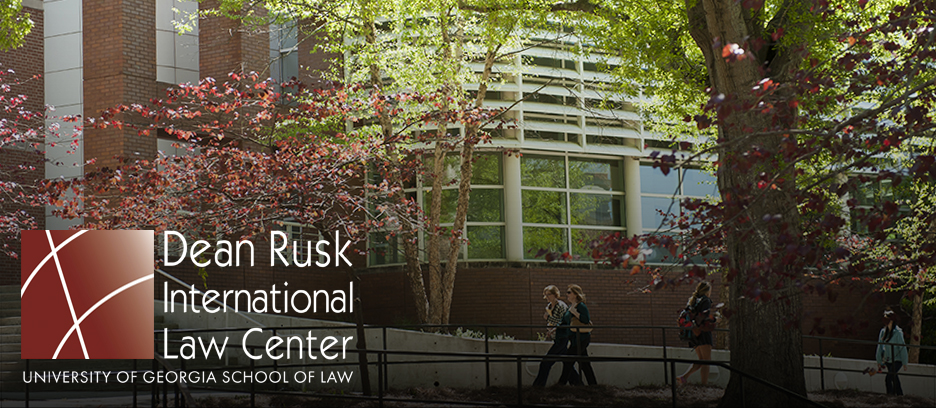 The main campus of the University of Georgia School of Law is in Athens, a 214-year-old small city and quintessential American university locale. Trees and centuries-old buildings dot its hilly terrain. Known as the "Classic City," Athens enjoys a mild climate, diverse population, and affordable cost of living. Its downtown features unique shops, restaurants, and live music, and surrounding neighborhoods offer a variety of housing, schools, and retail centers.
At the heart of Athens is the University of Georgia campus, home to 38,000 students and a full complement of research units. The School of Law is located in two buildings on historic North Campus, close to downtown, the Main Library, university bookstore, international student resources, fitness centers, and Sanford Stadium.
It's an intellectually stimulating and fun lifestyle, as testimonials from our LL.M. alumni and alumnae demonstrate.
About 70 miles from Athens is Atlanta, Georgia's state capital and home to nearly 5.8 million people, as well as our law school's Atlanta campus. Atlanta is one of the United States' premier hubs for global commerce. Located there are Fortune 500 corporations like Coca-Cola, The Home Depot, United Parcel Service, and Delta Air Lines, as well as a center for international arbitration and mediation, and many binational chambers of commerce, consulates, and trade offices.
By the numbers
University of Georgia School of Law

founded 1859
600 law students
< 25 LL.M. candidates
45% women, 55% men (entering class of 2019)
#12 public law schools (US News 2020/2021)
#1 best-value law schools (The National Jurist 2018/19)
#21 international law curriculum in U.S. (US News 2020/2021)
5 professors who served as U.S. Supreme Court clerks
> 11,000 alumni/ae network

University of Georgia

state-chartered 1785
> 38,000 students
9,000 graduate & professional students
> 2,400 international students from 125 countries
> 760-acre Athens main campus
#15 top public universities (US News 2020/2021)
45 national sports championships

Athens

incorporated 1806
The South's Best College Towns & Best Food Cities (Southern Living 2018)
> 126,000 residents
70 miles from Atlanta

Georgia

4th state to ratify U.S. Constitution, in 1788
> 10.5 million residents
> 100 million passengers/year at ATL, world's busiest airport
2-hour flights ATL to Washington, New York, Chicago, Miami
One of the leading filming locations in the world
30 Fortune 1000 HQ, including Coca-Cola, The Home Depot, Delta Air Lines
> 70 full/honorary consulates/trade offices
31 binational chambers of commerce
1 international arbitration center