February 2018
---
By Wendy Moore

The first Race and Law Forum for 2018 examines police use of excessive force presented by J. Alton Hosch Professor of Law Emeritus Thomas Eaton held on February 13 from 11:45 am - 12:45 pm in Classroom A.  The Law Library has many resources on the topic of law enforcement use of excessive force.  Below are a few recent examples if you want to explore the topic further.  Helpful terms when searching include:  Police brutality / Police misconduct / Police-community relations / Racism in criminology / Discrimination in law enforcement

In addition to the DVD and Books listed here, the U.S. Government also has documents online, including:

Investigation of the Baltimore City Police Department, United States. Department of Justice. Civil Rights Division. 2016

Investigation of the Ferguson Police Department, United States. Department of Justice. Civil Rights Division. 2015

Policing Strategies for the 21st Century: Hearing before the Committee on the Judiciary, House of Representatives, One Hundred Fourteenth Congress, first session, May 19, 2015

Police Discipline: a Case for Change / by Darrel W. Stephens, Harvard Kennedy School Program in Criminal Justice Policy and Management and the National Institute of Justice. 2011

Frontline: Policing the Police

DVD Collection HV8148.N54 P653 2016
Professor Eaton himself recommended the following government report and journal articles related to his presentation: 

United States Dept of Justice, Office of Justice Programs, Bureau of Justice Statistics, Special Report, Police Use of Nonfatal Force, 2002-2011 (November 2015)

Katelyn K. Jetelina, et. al., Dissecting the Complexities of the Relationship Between Police Officer-Civilian Race/Ethnicity and Less-Than-Lethal Use of Force, 107 Am. J. Pub. Health 1164 (July 2017)

James W. Butcher, Race/Ethnic Disparities in the Use of Lethal Force by U.S. Police, 2010-2014, 107 Am. J. Pub. Health 295 (Feb. 2017)
When Police Kill / by Franklin E. Zimring

Basement HV8031 .Z56 2017

Chokehold: Policing Black Men / by Paul Butler

Basement HV8141 .B88 2017

The Police in a Free Society: Safeguarding Rights While Enforcing the Law / by Todd Douglas

Balcony KF5399 .D68 2017

Ferguson's Fault Lines: the Race Quake that Rocked a Nation / edited by Kimberly Jade Norwood

Basement HV9956.F47 F47 2016

Justice While Black : Helping African-American Families Navigate and Survive the Criminal Justice System / by Robbin Shipp and Nick Chiles

Balcony KF4757 .S53 2014

Federal Intervention in American Police Departments / by Stephen Rushin

Balcony KF5399 .R87 2017
---
By Sharon Bradley
Last week, February 5-9, was Severe Weather Preparedness Week. You may have heard sirens and received alerts last Friday at 9:00 am, when there was a statewide severe weather drill. Although no one in the law school had to take shelter, the Dean asked that everyone pause and make note of the nearest shelter location. 
The law school shelter locations are:
Classrooms A&B

The Career Services Meeting Rooms

The Student Affairs/Registrar Office

The Communications Office

The Law Library basement

The ground floor-west hallway of the

Law Library Annex

Classroom K in Rusk Hall
See Emergency Preparedness @ Georgia Law for more information including recommended actions in a number of emergency situations and how to subscribe to UGA Alert. This month is a good time to think about emergency preparedness at the law school and at home. The guide also has lots of resources regarding personal preparedness, weather tracking, and other critical information.
---
By Nina K. Guzman
To commemorate the social justice activists, civil rights icons, and fearless leaders who fought (and those who continue to fight) for equality in all aspects of our daily lives; we've gathered a list of documentaries that tell these stories in surprising and enlightening ways. 
This poignant documentary takes a look at race relations right here in Athens, GA. When an elite white fraternity (known for waving the Confederate flag and holding an annual antebellum parade) moves into a historical African American neighborhood, two communities struggle to keep their respective legacies relevant in an ever changing American South.

Call Number: LJ75.K33 O43 2015 Watch the trailer: http://petuniaproductions.net/old-south/

This biographical documentary follows the life of social justice icon, John Lewis, from his involvement in the civil rights movement of the 1960s to current day activism. It's a fascinating look at a man who has been unflinching in his perseverance to fight for the marginalized and ignored.

Call Number: E185.97.L49 J64 2017  Watch online at PBS.org: http://www.pbs.org/program/john-lewis-get-in-the-way/

The New Communities Inc (NCI) was founded in 1969 in Lee County, GA as a farm collective to help secure economic independence for African American families. At nearly 6,000 acres, not only was it the largest tract of land owned by African Americans at the time, it became one of the original models for community land trusts in the United States. Learn the story of how NCI began from humble beginnings to its almost complete eradication to the flourishing community it is today.

Call Number: HD1492.U6 G46 2016  Watch the trailer: https://vimeo.com/140458846

The Civil Rights movement of the 1960s encompassed a wide range of social injustices, but one of the major ones was voting rights. This film focuses specifically on Mississippi when legions of activists flooded the state in 1964 to not only help the rural communities of African Americans get out to vote but to also bring attention to the rest of the nation on the brutal conditions they were suffering through on a daily basis.

Call Number: E185.93.M6 F74 2014   Watch the trailer: https://vimeo.com/83539844   

There's a pervasive myth that slavery ended with the passing of the Emancipation Proclamation. This film tears that lie to shreds by illuminating how new forms of forced labor emerged following the Civil War and whose dregs still insidiously affect the criminal system today.

Call Number: E185.2 .S53 2012  Watch online at PBS.org: http://www.pbs.org/tpt/slavery-by-another-name/watch/
You can find these titles and other DVDs from the collection at our  media display on the main floor of the library.
---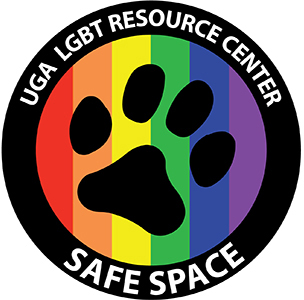 By Rachel Evans
The School of Law website now has a new page for providing our students, faculty and staff with resources related to diversity and inclusion. The page was a culmination of input from the law library, law students and law faculty members. The new webpage serves as a public statement of the ways in which the law school is supporting the University of Georgia's commitment 'to be a diverse campus that is enriched and informed by the personal, cultural, and intellectual differences of its students, faculty, staff, and visitors.'
"We hope that this webpage, developed collaboratively by members of our community, informs you about the many resources available on campus and facilitates the conversations essential to promoting values of diversity, inclusion and belonging."
The webpage also serves as a reference point for Officers of Diversity and Student Affairs so that members of the law school community can identify and contact these individuals easily. The library is happy to share this new webpage with you and encourages you to check out the extensive list of University of Georgia organizations and resources for Diversity & Inclusion: http://www.law.uga.edu/diversity 
---
By Anne Burnett

February's Law Dawg is Bowden. His person is 1L Caroline Melton. Although Bowden is named for famed former FSU head coach Bobby Bowden, he holds the Dawgs near and dear to his heart. Bowden's hobbies include being the center of attention, making friends, frolicking in his backyard, and chewing on his stuffed toy gator, aptly named Albert Gator. His favorite treats are spoonfuls of peanut butter, zucchini slices, and blueberries. 

All members of the Law School Community (students, faculty and staff) are invited to submit a photo for possible selection as the Law Dawg. The featured entry for each issue will be selected at random from all entries received. Please note that honorary Law Dawgs (i.e. those of the feline, equine, porcine, avian, reptilian, etc. persuasion) are eligible as well.

Please send your Law Dawg photo(s) to aburnett@uga.edu.