November 2017
| | |
| --- | --- |
| In This Issue | The Louis B. Sohn Library on International Relations is located in the Dean Rusk Center for International Law and Policy. |
---
By Marie Mize & Wendy Moore
The library will observe special holiday hours during Thanksgiving break:
| | | |
| --- | --- | --- |
| Wednesday | November 22nd | 7:00 am to 6:00 pm |
| Thursday | November 23rd | Closed |
| Friday | November 24th | 10:00 am to 9:00 pm |
| Saturday | November 25th | 8:00 am to 9:00 pm |
| Sunday | November 26th | 8:00 am to 2:00 am |
As we gear up for reading days and final exams, the library will offer the following events to help alleviate stress, including:
Coloring
Puzzles
Bowling in the Basement
Golf
Word Search
Seated Massage
Study Guides Available at the Law Library
The Law Library provides online access to Nutshells and Hornbooks through the West Academic Study Aids Subscription. You can get online interactive tutorials in CALI Lessons. There are also current study guides available in print on Course Reserve. These include titles from the popular "Examples & Explanations" series, as well as the "Understanding" series, the "Acing" series, and Nutshells. Search for the term "study guides" under the Course Reserve Course Name to see the full selection of subjects available.
---
By Anne Burnett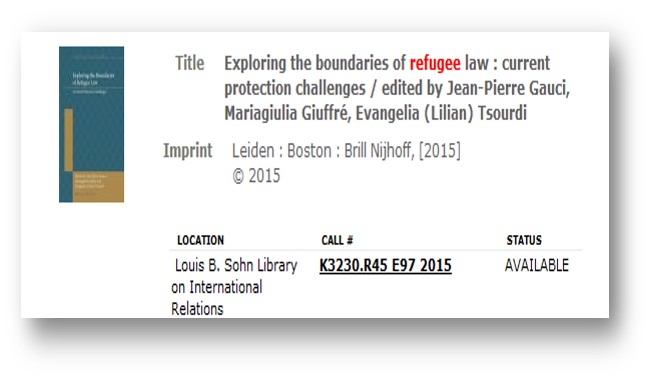 Researchers searching in GAVEL for materials on international law and international relations will likely discover items with a location of "Louis B. Sohn Library on International Relations." This special collection, housed in the Dean Rusk International Law Center, includes the extensive library that Professor Louis B. Sohn built through years of working with the United Nations and the United States government as well as decades of teaching at Harvard Law School, the University of Georgia School of Law, and George Washington University School of Law.
As a young legal scholar, Louis Sohn left Poland two weeks before the invasion by Hitler's Germany. He stayed in his first position, as a Harvard law professor, until 1981 at which time he came to the University of Georgia School of Law at the invitation of former Secretary of State Dean Rusk.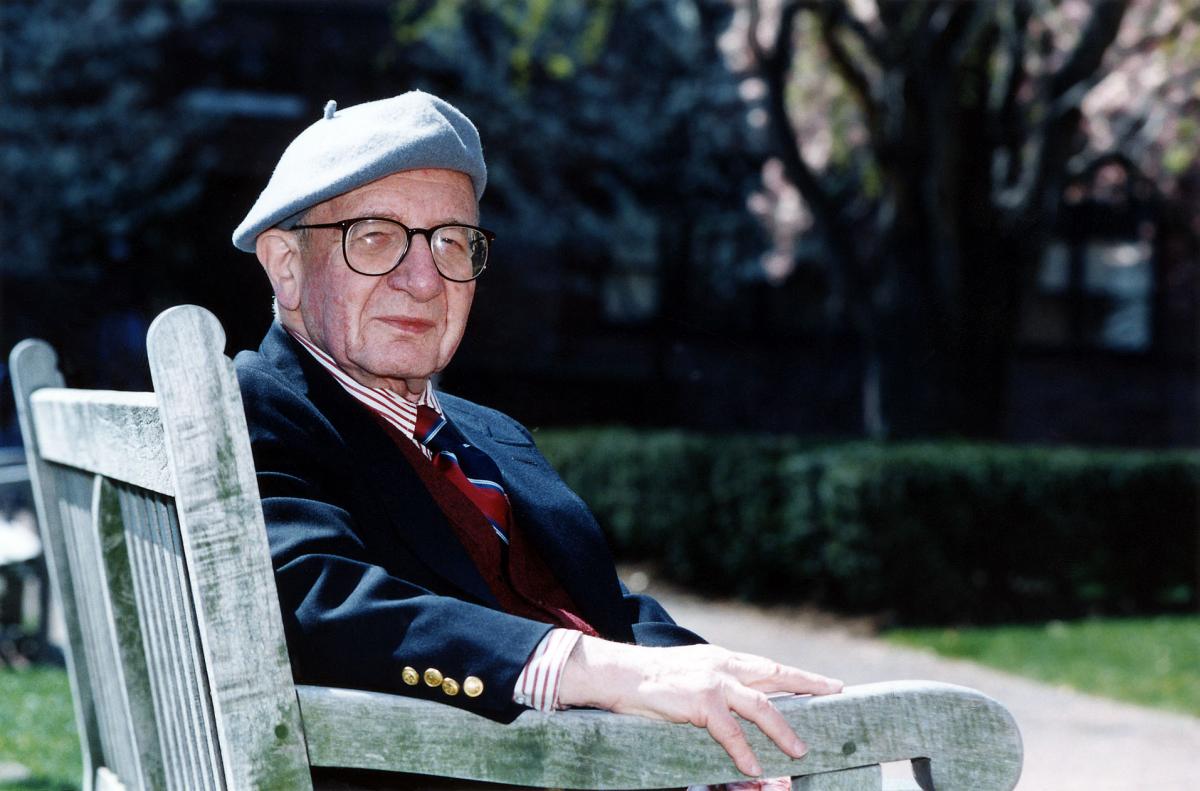 Professor Sohn also served as a member of the U.S. delegation to the San Francisco Conference of 1945, at which the United Nations Charter was signed. During the Conference he helped draft the statute establishing the International Court of Justice. From 1974 to 1982 he was involved in the conference which drafted the United Nations Convention on the Law of the Sea.
During his lengthy and distinguished career, Professor Sohn built his collection around situations he perceived as impacting international relations, including books on history, philosophy, religion, demographics, customs, economics, geography, language and, of course, law. Because of this extraordinary effort, a researcher using these materials can assemble a full, three-dimensional picture of the conditions that prevailed as the situation developed.
The Alexander Campbell King Law Library has long been proud of our connection to Professor Sohn and of the collection he donated to the library. We continue to add new titles to this collection, and we encourage researchers to use these important resources.
If you would like to check out materials from the Sohn Library, or just want to visit the collection, head on over to the Dean Rusk International Law Center in Rusk Hall, where Center staff will assist you. You may return any Sohn Library items you check out to either the Center or the Law Library.
Photo of Louis B. Sohn © Paige Otwell.
---
By Nina K. Guzman
You finally did it! This semester you set a goal, you studied early in the morning and late into the night and have lived to do the whole thing over for another semester. While your grades reflected this commitment, your textbooks have suffered from overuse. But fear not overachiever. From November 13-16 the Book Repair Clinic is back in session to return your textbooks to their former functioning glory. The process is simple. Just drop your books off at the Circulation Desk then give our wonderful Book Repair elves 24 hours to work their magic. We will email you when your book is ready for pick up. If this sounds too good to be true, it should also be mentioned that this is completely free!
---
By Wendy Moore
This Thursday, November 9th the law school is hosting Judge Stanley F. Birch Jr. who will speak on the "Ethics in Dispute Resolution" in the Hatton Lovejoy Courtroom. Birch served on the U.S. Court of Appeals for the Eleventh Circuit from 1990 to 2010. The talk will include a Q&A session and a reception following the lecture. This lecture is a part of UGA's Ethics Awareness Week, an institutional observance to promote an ethical culture on campus and raise awareness about ethics resources available at UGA.
The law library has many resources on both ethics and on dispute resolution. Here are four highlights from the collection related to the topic of Judge Birch's lecture:
---
By Anne Burnett
November's Law Dawg is Phoebe. Her person is 3L Oliver TumSuden, who says that Phoebe is just not very interested when he talks to her about securities law.
All members of the Law School Community (students, faculty and staff) are invited to submit a photo for possible selection as Law Dawg. The featured entry for each issue will be selected at random from all entries received. Please note that honorary Law Dawgs (i.e. those of the feline, equine, porcine, avian, reptilian, etc. persuasion) are eligible as well. Please send your Law Dawg photo(s) to aburnett@uga.edu.
---
NOTICE: The Law Library ALEX app will no longer be accessible after December 22, 2017.