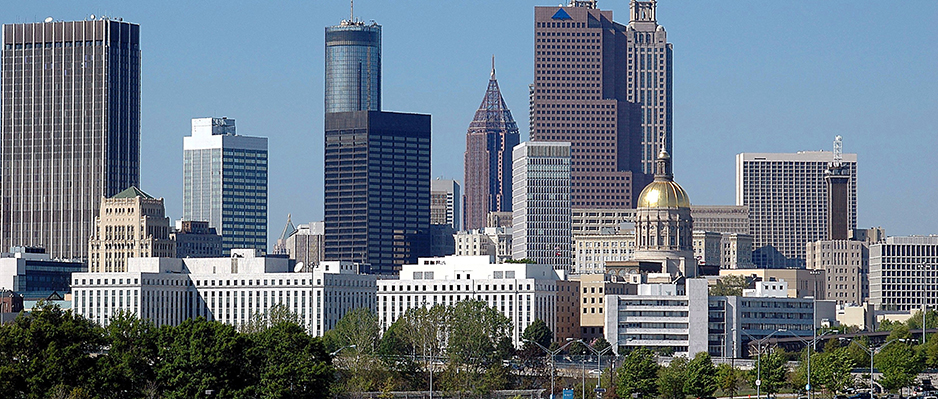 Atlanta Semester in Practice & Civil Externship
Frequently Asked Questions
Full-time and Part-time Courses
General
Are Atlanta placements full-time only?
No. Most placements take both full-time and part-time students and some are part-time only.
How can I tell which placements take full-time or part-time students?
Click on the placements tab above.
Can I do an externship and take other clinics later?
Yes. These courses leave you with enough credits to take clinics in other semesters.
Can any student qualify for a placement? Or only highly-ranked students?
Any student can qualify. Only a handful of placements have class rank requirements.
Will working at a placement mean that I will get a job there after graduation?
Usually not, although it happens occasionally. Working at your placement allows you to network in that practice area, can give you a strong practice-oriented writing sample, and offers you mentors who will advise and help you on your career path.
Are these externship courses graded? How?
Yes. Half of the credit you earn is graded, half pass-fail. Grading is based on your work at your placement and on your work in the seminar.
Atlanta Semester in Practice
What courses are offered in Atlanta?
In fall semester 2018, we will offer Legislation and State and Local Government. For those looking ahead, in spring semester 2019, we will offer Health Law and Constitutional Law II. We may also offer other skills courses in Atlanta, as well as online courses. Both the Atlanta Semester-in-Practice and Corporate Counsel Externships (full-time) will hold live seminars. 
Where are the Atlanta courses offered?
At the Terry Executive Education Center in Buckhead, a five-minute walk from two MARTA stations.
Can I work in Atlanta and participate in law journals, competitions, and on-campus interviews?
Yes.
Will I have to take more courses in other semesters to participate in the full-time course?
No. We offer other courses in Atlanta that allow you to take a full course load.
Will participating in the Atlanta course affect my financial aid?
No. You remain fully in residence during an Atlanta semester. You may also qualify for a cost-of-living adjustment.