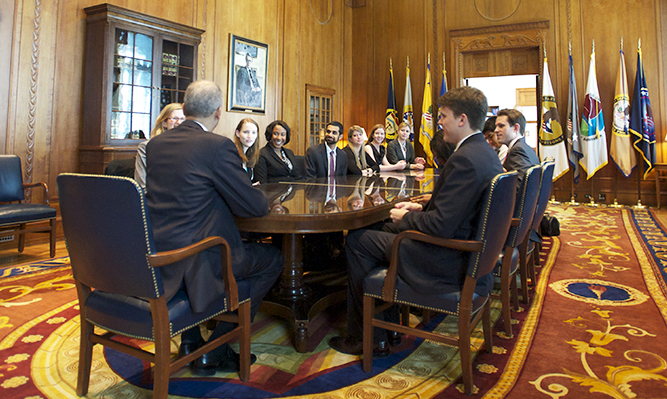 D.C. Semester In Practice Program
About
Students earn 13 credits while in residence in Washington, D.C.:  10 credits are earned from the externship and clinical seminar and 3 credits are earned from a non-clinical course.  Students extern 448 hours over the semester and attend class twice a week.  
Housing
Students are responsible to find their own housing.
Financial Aid
Increased financial aid is available for those participating in the D.C. Semester in Practice program.