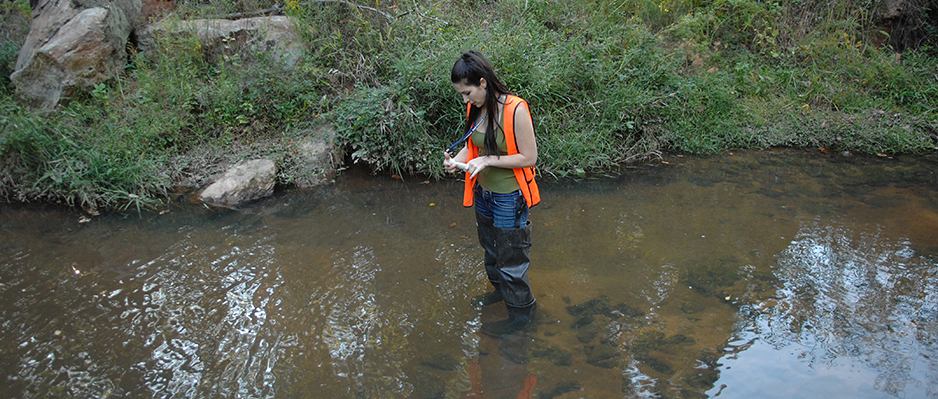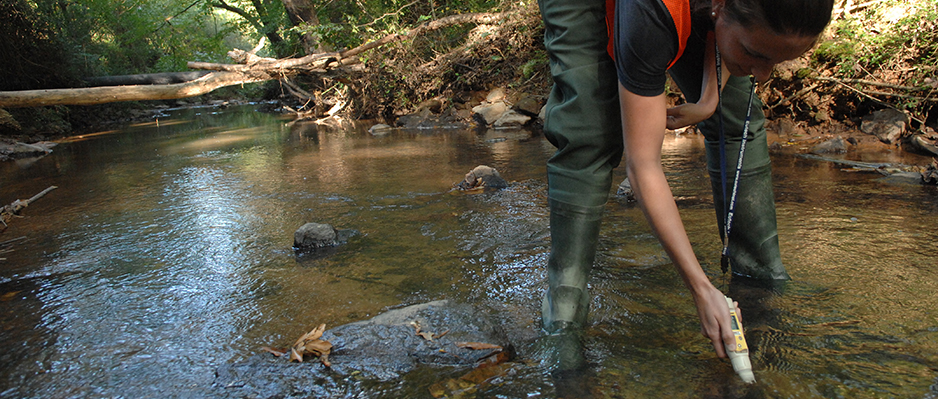 About

The Environmental Practicum will not be offered Fall 2022

Learn more at the University of Georgia's River Basin Center.

In the fall, the environmental practicum is limited to law students. In the spring, the practicum is a multi-disciplinary clinic that matches graduate students from a variety of disciplines with community stakeholders facing specific environmental challenges. Both semesters, the practicum is a service learning course that provides a structured and supportive format for students to apply policy, design and ecological principles learned in the classroom to the real world of people and policy.

Students from law, ecology, environmental design, wildlife ecology, scientific illustration and agricultural engineering may participate in the course. Water quality and the protection and restoration of aquatic species through the best available science, design and policy concepts are key goals for this hands-on program. The course presents a holistic approach to land use planning and environmental protection from the perspectives of our interdisciplinary faculty and guest lecturers.

The type of work involved can range from ordinance and statute-drafting, to reports analyzing various legal, policy and scientific issues, to developing educational brochures, more extensive guidebooks, and short films. Environmental Practicum students work together on issues in a selected watershed. Previous Environmental Practicum courses have included the Etowah, Altamaha, and Satilla Initiatives. Students in earlier Environmental Practicum classes drafted a conservation subdivision ordinance adopted by the Cherokee County Board of Commissioners, promoted the use of transferable development rights to protect water quality resulting in enabling legislation adopted by the Georgia General Assembly, and developed a system of water withdrawal to protect endangered aquatic species which as adopted by the U.S. Fish and Wildlife Service.
Course Information & Requirements

Students are required to attend two or three class meetings in the first two weeks of semester to select projects and develop work-plans; There are also approximately four to six lectures (Tuesdays from 3:30-6:00 PM) on ecological, design and policy issues affecting the watershed. The class will take one paddling trip; students are required to participate in periodic meetings with the group to develop particular projects. Most semesters participants will make a project presentation (either to stakeholders or to the class and other interested parties at the University), with rehearsal in advance.

While there are no prerequisites, we strongly encourage Law students to take this course AFTER they have taken the environmental law survey course.