LL.M. Application Information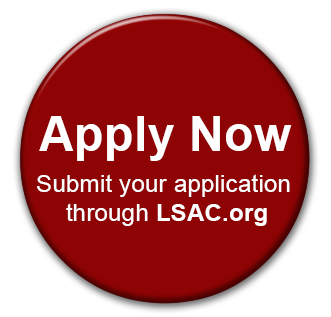 Important Dates
| | |
| --- | --- |
| February 1, 2016: | Early Application Deadline (priority consideration for scholarships) |
| May 31, 2016:        | Regular Admissions Deadline |
| August 9, 10, 15: | Mandatory LLM Orientation and Introduction to U.S. Law |
| August 11-12, 2016: | Mandatory School of Law Orientation |
How to Apply
Georgia Law's LL.M. application is available through the Law School Admissions Council (LSAC) at: www.lsac.org/llm. Applicants who cannot use the LSAC application system, either due to financial constraints or inability to reliably access the Internet, may request the application forms via e-mail or post at LLM@uga.edu.
Eligibility

To enroll in our LL.M. program, you must hold a degree equivalent to the Juris Doctor, or J.D., from a recognized non-U.S. law school, and you must have fulfilled the educational requirements for admission to the practice of law in a non-U.S. country. In addition, in order to apply to the LL.M. program, you must demonstrate proficiency in English by submitting a TOEFL or IELTS score that meets Georgia Law's minimum requirements. Application forms and further information for the TOEFL and IELTS tests may be obtained online at www.toefl.org and www.ielts.org.

Minimum Requirements for Demonstrating English Proficiency

TOEFL: a score of 90, with no less than a score of 20 in the Speaking section and no less than a score of 20 in the Writing section.

or

IELTS: a score of 6.5, with no individual band score below 6.0. 

Waivers

TOEFL or IELTS scores are not required for those applicants for whom English is a native language or for those applicants who have a degree from a college or university whose language of instruction is English. English language certificate programs do not meet the requirements for a waiver. To request a waiver of the TOEFL or IELTS requirement, please contact LLM@uga.edu.

 

 
Application Checklist
As part of your online application you will be required to submit the following documents directly to LSAC:
▢ Application fee: $100 for international applicants / $75 for domestic applicants
▢ Official transcripts and proof of degree with appropriate translations
▢ Official TOEFL or IELTS score
▢ An essay of approximately 500 words that indicates why you wish to attend the LL.M. program at UGA.The personal statement should include your educational and professional experience, special areas of interest, and any other information that supports your application.
▢ A current resume or c.v.
▢ Program of Study Form
▢ Scholarship Request Form
▢ Two (2) letters of recommendation       
For additional information regarding these requirements, please contact LLM@uga.edu.
---
The University of Georgia is a unit of the University of System of Georgia.  
In compliance with federal law, including the provisions of Title IX of the Education Amendments of 1972, Title VI of the Civil Rights Act of 1964, Sections 503 and 504 of the Rehabilitation Act of 1973, and the Americans with Disabilities Act of 1990, the University of Georgia does not discriminate on the basis of race, sex, religion, color, national or ethnic origin, age, disability, or military service in its administration of educational policies, programs, or activities; its admissions policies; scholarship and loan programs; athletic or other University-administered programs; or employment. In addition, the University does not discriminate on the basis of sexual orientation consistent with the University non-discrimination policy. Inquiries or complaints should be directed to the director of the Equal Opportunity Office, Peabody Hall, 290 South Jackson Street, University of Georgia, Athens, GA 30602. Telephone (706) 542-7912 (V/TDD). Fax (706) 542-2822.