October 2018
---
As exams draw closer and closer, the library's study aid collection is up and running. We have a plethora of resources, both in print and online. And as always, please stop by the reference desk or email lawref@uga.edu with questions.  
Print Resources
Begin with the library's online finder at gavel.law.uga.edu

The LexisNexis Understanding series is available to you by searching Understanding +law subject, i.e., Understanding contracts, Understanding torts, Understanding secured transactions, etc.
You can also search treatise +law subject for other subject-specific books, i.e. torts treatise, contracts treatise, etc.
Online Resources
The library has a school-wide subscription to the West Study Aids at subscription.westacademic.com, featuring both 1L and upper-level subjects, as well as the complete Nutshells, Hornbooks, and Concise Hornbook Series.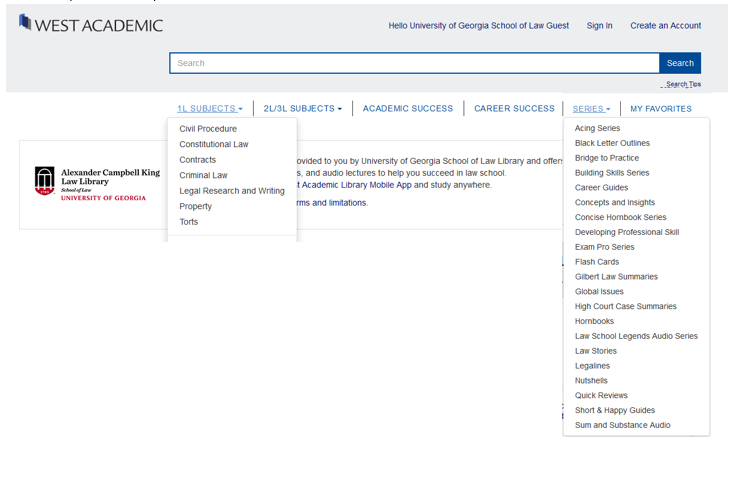 ---

Long before fake news, there was false news. Law library director Carol Watson has published Information Literacy in a Fake/False News World: An Overview of the Characteristics of Fake News and its Historical Development. It's a fascinating look at the ways in which fake/false news campaigns have been used against historical figures from Marc Anthony to George Washington, as well as an explanation of technology's role in amplifying the reach of fake news:

---
October's Law Dawg is Mulch, whose person is 1L (section Y) Caitlin Henderson. Mulch will celebrate his 7th birthday on October 21! Caitlin adopted him from the Fayette Humane Society in 2012 and they've been best friends ever since. He loves to go swimming in lakes and chases his own splashes in the water.  He likes to go for hikes and long walks on nature trails and is an expert frog hunter.  He is terrified of baths and thunder.  He knows how to sit, come, stay, lay down, shake hands, and he can even jump through a hula hoop. 
All members of the Law School Community (students, faculty and staff) are invited to submit a photo for possible selection as the Law Dawg. The featured entry for each issue will be selected at random from all entries received. Please note that honorary Law Dawgs (i.e. those of the feline, equine, porcine, avian, reptilian, etc. persuasion) are eligible as well. Please send your Law Dawg photo(s) w/ a brief description to aburnett@uga.edu.