Associate Director of Communications, Public Relations and Digital Communications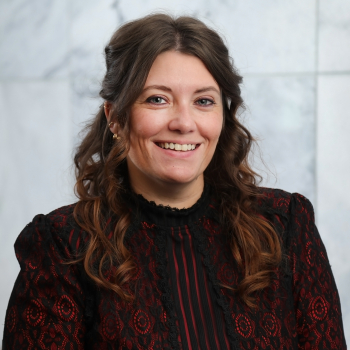 University of Georgia
School of Law
210B Rusk Hall
Athens, GA 30602
United States
B.A., University of Georgia
Biographical Information

Lona Panter joined the law school in 2014 as the associate director of communications and public relations. In this role, she works to promote the law school and its faculty, students, alumni and events through a variety of outlets and helps to manage the school's relationship with the media. She assists with the creation of several law school publications including its alumni magazine, Advocate, and its quarterly e-newsletter, News @ Georgia Law. She also helps maintain portions of the school's website.
Prior to her work at the law school, Panter was editor of the Barrow County News. Under her direction, the newspaper was honored for its local news coverage and layout and design by the Georgia Press Association.
Panter earned her bachelor's degree in anthropology from UGA. While a student, she held multiple positions with the university's independent student newspaper, The Red & Black, including editor-in-chief, managing editor and opinions editor. While working at UGA, she has earned her graduate certificate in nonprofit management and leadership through UGA's School of Social Work, her paralegal certificate through the Georgia Center for Continuing Education and a certificate in diversity and inclusion through UGA's Learning & Development office. She also serves as a member of the Keep Oconee County Beautiful Commission.