Facilities Manager and Event Coordinator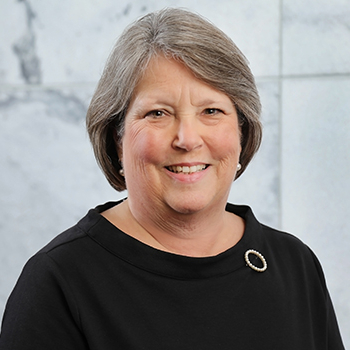 University of Georgia
School of Law
119 Hirsch Hall
Athens, GA 30602
United States
B.A., Salem College
Paralegal Certificate, Institute for Paralegal Studies
Biographical Information
Mary F. Beisswenger joined the University of Georgia School of Law in the fall of 2015. She currently serves as facilities manager. In this capacity she is the liaison between the law school and UGA offices including the Physical Plant, Security and Emergency Preparedness, Telephone Services, Universal Architects and UGA Police. She also works with architects, designers and contractors on the ongoing renovations of law school facilities.
She also serves as an event coordinator working with the dean, faculty, staff and students to plan various law school events throughout the year. Events include: orientation, faculty lunches, admission lunches and open houses, advocacy receptions, student treats, law-sponsored meeting and symposiums, as well as assisting the Office of Advancement with homecoming and commencement.
Beisswenger previously worked for almost 20 years as a litigation paralegal in McLean, Virginia; Atlanta and Athens, Georgia. She is married to Tom Beisswenger, a real estate attorney in Athens, and has one married daughter who lives in Texas.