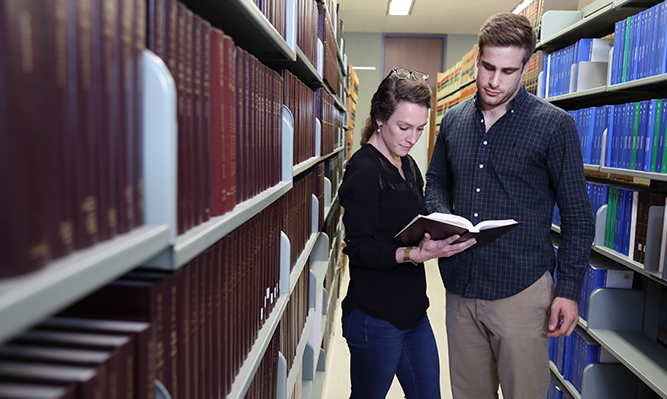 Research Instruction
Instructional Services Provided by the Law Library
The Law Library provides a variety of instructional services, including the following:
Courses in U.S. Legal Research and Writing for LL.M. students (3 credits); Advanced Legal Research (2 credits); Introduction to United States Law for LL.M. students(2 credits); and International Legal Research (1 credit)
Focused sessions open to the entire Law School community, including lunchtime programs, instructional coffees, and other brief events
In-class sessions tailored to the assignments and research needs of the students in a specific course
Research training specific to the needs of faculty research assistants
Orientation for the student-edited journals' editorial boards at the beginning of each school year
Orientation for the 1L class at the beginning of each school year
Library tours and training sessions for non-Law School classes
Individualized reference assistance at the Reference Desk or by appointment with a librarian
Research guides on subjects of broad interest or tailored to meet the research needs of a specific course or event
Video tutorials providing instruction on the use of library resources
Continuing Legal Education courses on legal research for the state bar association
Continuing Judicial Education courses on legal research for Georgia magistrate judges
Please contact Anne Burnett (706-542-5298) to discuss your specific research instruction needs.