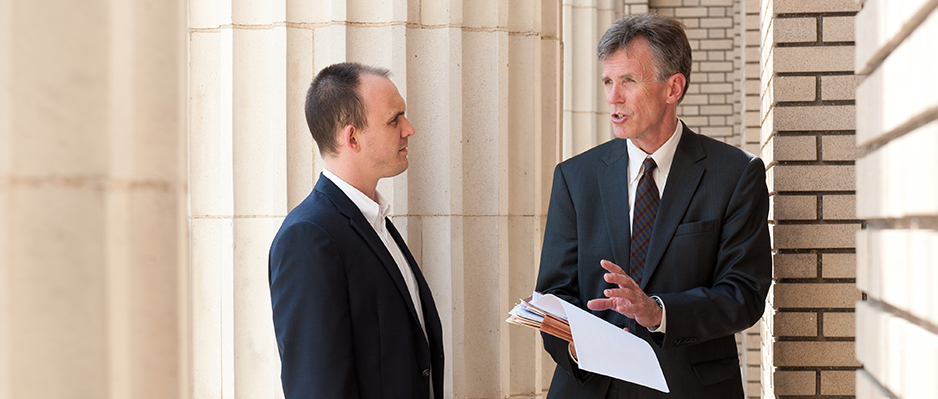 Criminal Defense Practicum
About
The Criminal Defense Practicum places law students inside the Public Defender Office for the Western Judicial Circuit. During summer semester students may extern at certain other PD offices, including offices in Atlanta, Gainesville, and others in relatively close proximity to Athens. The Western Judicial Circuit Public Defender Office is located at 160 E. Washington Street in downtown Athens, a five minute walk from the Law School. The full-time staff of the office includes eighteen attorneys, three investigators, a social worker  and five other support staff. The Western Judicial Circuit includes Athens-Clarke and Oconee Counties and the Western Circuit Public Defender Office handles all manner of criminal cases in juvenile, municipal, state and superior courts, plus appeals.
Criminal Defense Practicum I (JUR 5170) serves as an introduction to working in the public defender office and the local courts. The course is designed for 2d year students, but 3d year students may enroll. Students in 5170 observe the full variety of court proceedings that occur in the criminal process – bond hearings, committal hearings, motion hearings, arraignments, trials, guilty pleas and sentencings.  Students work with a supervising attorney and assist with case investigation, client and witness interviewing, legal research, court presentations and all other work that is integral to a criminal defense practice.  Admission to CDP 1 is by application only.
Criminal Defense Practicum II (JUR 4500) is for 3rd year students who have previously taken Criminal Defense Practicum I. CDP II students also work for supervising attorneys in the public defender office and represent clients before all courts and engage in the full range of courtroom advocacy, while under the supervision of one of the licensed attorneys in the PD office.  No application is required for admission to CDP II.