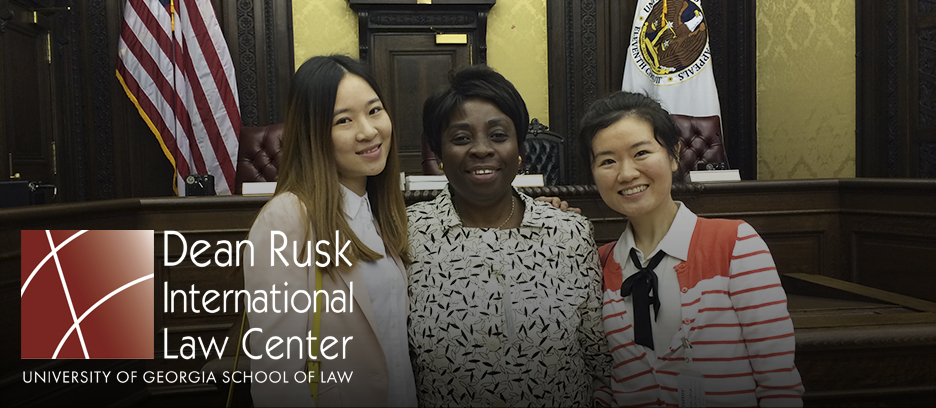 Frequently asked questions
Can students begin their LL.M. studies in the Spring Semester or during summer school?
No. Georgia Law LL.M. candidates may begin their studies only in the Fall Semester.
Is there a part-time or summer LL.M. offering?
No. Georgia Law offers only a full-time, academic-year curriculum.
How many students are in a typical LL.M. class?
In a typical academic year, the LL.M. class will include between 15 and 25 students. This size fosters LL.M.s students' interactions with Georgia Law faculty and with J.D. students.
How can I pay my tuition and fees?
You may pay your tuition and fees by a variety of methods: cash, check, credit or debit cards (American Express, Discover, and MasterCard only), webcheck, Automated Clearing House (ACH), and Secure Vault Payment.
When will I get my I-20 form?
After you have received an offer of admission to Georgia Law LL.M. studies and provided the required proof of finances, the University of Georgia Office of International Education will issue you an I-20 form. Please note that this process may take 3 to 4 weeks.
How do I obtain a visa to study in the United States?
After you have received an offer of admission to Georgia Law LL.M. studies, we will send you the forms and instructions you need to apply for a visa at the U.S. embassy or consulate in your home country.
Can I transfer to the J.D. program?
As detailed here, LL.M. students who demonstrate a high level of achievement may seek to transfer, upon graduation, to studies leading to a Georgia Law J.D. degree.