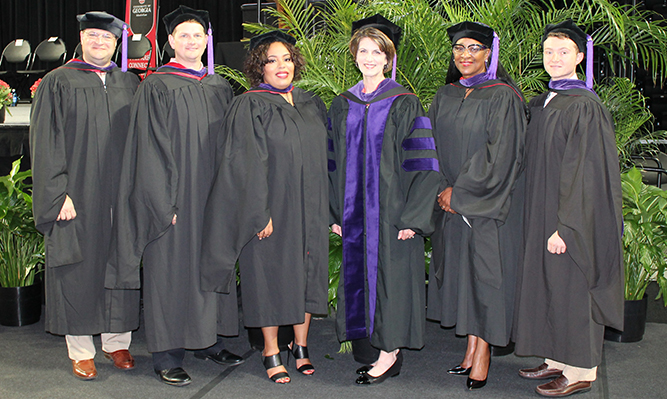 Master in the Study of Law
A World-Class Legal Education for Non-Lawyers
The University of Georgia School of Law Master in the Study of Law (M.S.L.) program provides an unparalleled educational opportunity for anyone seeking a greater understanding of the law, but not interested in becoming an attorney. 
In today's highly regulated, legislated, and litigated work environments, the knowledge gained through the M.S.L. program is a worthwhile investment in your future.  While receiving the degree does not make you eligible to take the bar exam or practice law, it provides an advantage that can be leveraged for success across a broad range of industries.
30 credit hour program provides a comprehensive overview of American law in areas including labor and employment, public policy, intellectual property, environmental policy, and healthcare
Both full-time (one year) and part-time (up to three years) options are available
Students learn from acclaimed faculty at one of the nation's top law schools
Course of study is designed to meet individual goals and needs
Representative courses offered at the Atlanta campus beginning in the Fall of 2018 will include: Introduction to American Law, Legislative Process and Statutory Interpretation, Administrative Law, Health Law and Policy, Employment Law, Constitutional Law, Corporate Law, State and Local Government, and Federal Law, as well as specialized seminars to meet a range of student needs.