Passport to Practice
Date:
Wednesday, June 24, 2020 (All day)
Passport to Practice is a free 3-week summer upskilling bootcamp for students and graduates. A collaboration between several organizations, this unique program is designed to round out skillsets needed to navigate and succeed in the ever-changing legal landscape. Going beyond a speaker series, Passport to Practice will require modest pre-reads, session attendance, and brief learning comprehension checks. Participants completing the requirements will be awarded a Certificate of Completion.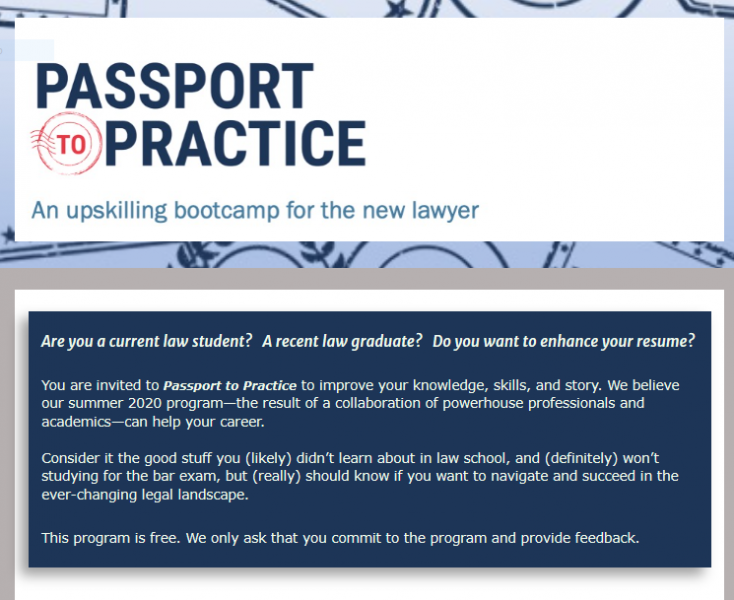 Contact Name:
Beth Shackleford, Director of Student Professional Development