Legal Writing Instructor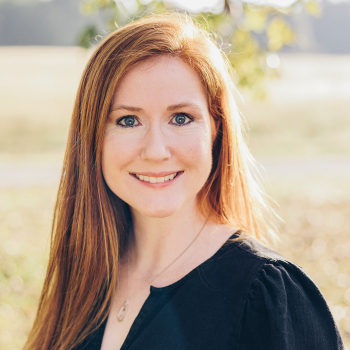 University of Georgia
School of Law
Athens, GA 30602
United States
B.A., J.D., University of Georgia
Courses
Advanced Writing Seminar
Legal Writing
Criminal Drafting
Biographical Information
Jean Goetz Mangan began her role as a legal writing instructor at the University of Georgia School of Law in 2018. She teaches first year legal writing, an advanced writing seminar and criminal drafting.
Mangan previously served as the first staff attorney for the school's Wilbanks Child Endangerment and Sexual Exploitation Clinic. In this role, she was the first to try to verdict a case filed under Georgia's Hidden Predator Act, and she successfully mediated other cases on behalf of the clinic's clients. She also published, with Fernanda Mackay, "Clinical Syllabi As Demonstration of Best Practices Implementation" in 53 Georgia Law Review Online 106 (2019).
Before joining the law school, Mangan served as an assistant district attorney for both the Ocmulgee and Northern Judicial Circuit District Attorney's Offices, where she represented the state of Georgia in felony and misdemeanor trials, plea agreements, motions and other criminal matters. Additionally, she served as the appellate attorney for the Northern Circuit and argued before the Supreme Court of Georgia on behalf of the state in Currier v. State (the conviction was upheld).
Mangan also worked for a plaintiffs' civil litigation firm handling both state and federal class actions using Georgia's Debt Adjustment Act, as well personal injury and medical malpractice claims. During her time with this firm, she served on the editorial board of Verdict, the Georgia Trial Lawyers Association's quarterly publication and published three legal articles. Additionally Mangan worked for a defendants' civil litigation firm that specializes in personal injury defense for trucking litigation matters.
She previously held the position of Public Service Fellow for the Northern Judicial Circuit's Judge Thomas L. Hodges III, who she also served as judicial extern during her third year of law school.
Mangan earned her Juris Doctor from UGA. She wrote her supervised research paper on forcible medication of mentally ill defendants to render them competent to stand trial. It was titled "Justifying Restoring Mental Competency: Sell and Its Effects on State Law." She also served as a research assistant for Professor Andrea Dennis and provided research support for Dennis and Carol E. Jordan for the article "Encouraging Victims: Responding to a Recent Study of Battered Women Who Commit Crimes" in 15 Nevada Law Journal 1 (2014).
Mangan earned her bachelor's degree in history summa cum laude with honors from UGA. Her undergraduate thesis is titled "Religious Reformation Under Henry VIII: Actions from Above Affect Those Below."