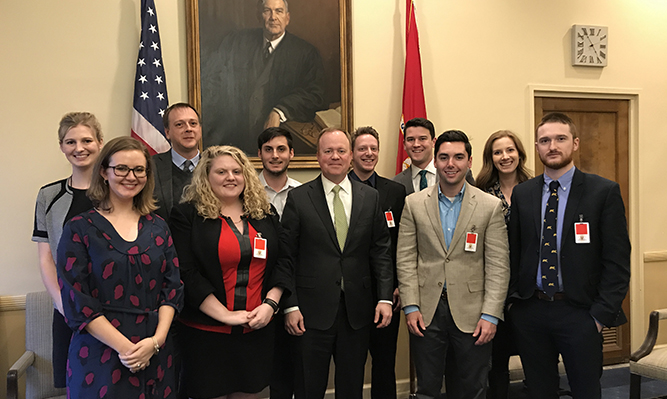 Washington, D.C. Semester In Practice
Course Information & Requirements
Classes are held at the University of California Washington Center near Dupont Circle at 1608 Rhode Island, Ave., NW, Washington, D.C., 20036.  
Lawyering in the Nation's Capital A 3 credit seminar designed to explore the role of the Washington lawyer.  Through readings and guest lecturers, you will learn about the process of federal law and policy-making.  We also will also investigate the unique role Washington lawyers in play in affecting, making and changing federal law and policy.

D.C. Externship Clinic:  A 10-credit course, consisting of a 2-hour weekly seminar focusing on professionalism, career development and the various roles of Washington lawyers and 8 credits for work at the placement.  Students receive a grade for one-half of these credits and receive a pass-fail designation for the other half.