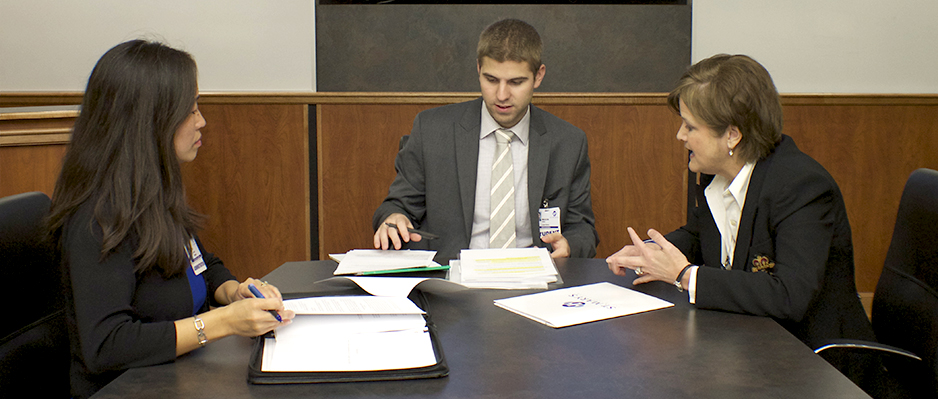 Corporate Counsel Externship
About
The Corporate Counsel Externship offers a unique opportunity for students to explore the practice of law from the perspective of an in-house counsel. It benefits not only students interested in an in-house career but also those who will work in law firms and deal with in-house counsel as their primary client contact.
Students work in an in-house legal department under the guidance of an experienced supervising attorney. The Corporate Counsel Externship is offered year-round: fall, spring, and summer. During the fall and spring semesters, students attend a weekly seminar focused on in-house practice, which supplements the work experience with readings, discussion, written reflections, and practical skill assignments. In the summer semester, students engage in on-line coursework.
Students may either participate on a part-time basis (1-2 days per week) or on a full-time basis (4 days per week) through the law school's Atlanta-Semester-in-Practice program. Both part-time and full-time externships help students develop valuable knowledge and skills and forge meaningful professional relationships; the full-time externship offers a particularly in-depth experience.
With a wide variety of organizations offering a vast array of legal work, there is something for everyone with an interest in transactional law or business litigation. See the Placements tab above. Students may also initiate their own placements, with the approval of the course professor. See the Student-Arranged Placements tab above.
To find out how to apply and other important information about the Corporate Counsel Externship, see the How to Apply tab above.
If you have more questions, contact Professor Carol Morgan, cemorgan@uga.edu.