Associate Director of Student Affairs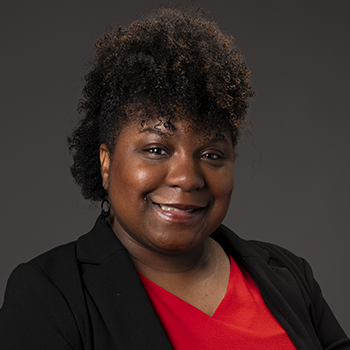 University of Georgia
School of Law
136K Hirsch Hall
Athens, GA 30602
United States
B.A., Spelman College
M.Ed., University of Louisville
Biographical Information

Chantelle Tickles serves as the law school's associate director of Student Affairs. In this role, she supports the mission of the law school by providing a variety of services aimed at enhancing the law school experience and meeting student needs. Along with the other members of the Student Affairs team, Tickles oversees law school student organizations, implementation of ADA accommodations, the law school's Mentorship Program, individual student matters, commercial vendors, first-year and transfer student orientation and other programs to promote student wellness and success.
Previously, Tickles worked as the assistant director for transfer and transitions at the University of North Georgia's Gainesville campus. Prior to that, she was the assistant director of student activities at Lenoir-Rhyne University. She also previously held positions at Midway University, the University of Alabama Huntsville and Samford University.
Tickles earned her bachelor's degree from Spelman College and her Master of Education from the University of Louisville. She also earned a post-master's certificate in transfer leadership and practice from the University of North Georgia. She is currently earning her Doctorate in Student Affairs Leadership from the University of Georgia, with an expected matriculation of 2025.