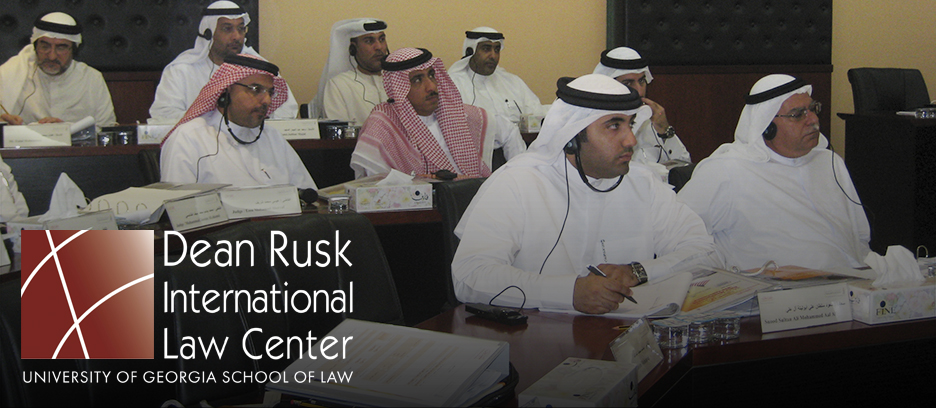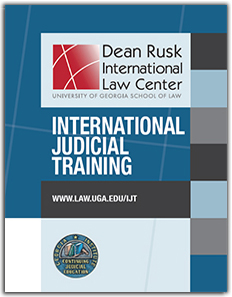 For more than two decades, the Dean Rusk International Law Center at the University of Georgia School of Law has organized trainings for more than a thousand judges, prosecutors, and court personnel from diverse countries. The aim of the trainings is to increase efficiency and accountability in the administration of justice, and thus to foster democratic institutions, sustainable economic development, and social justice.
Tailored to meet trainees' continuing education and development needs, these trainings take place at our campus in Athens, Georgia, at courthouses in nearby metropolitan Atlanta, and also in trainees' home countries. Topics include judicial practice and administration, the use of technology in legal practice, and other cutting edge issues. Participants visit courts and interact with judges, lawyers, and scholars. They return to their countries with specialized knowledge and a valuable comparative perspective regarding the U.S. court system, judicial administration, and legal education.
Partners
Named for the Georgia Law professor who was the second-longest-serving U.S. Secretary of State, the Dean Rusk International Law Center has served since 1977 as the international law and policy nucleus for education, scholarship, and other collaborations among faculty and students, the law school community, and diverse local and global partners.
Comprising Georgia's Judicial Branch, the State Bar of Georgia, and Georgia's American Bar Association-accredited law schools, this consortium bears primary responsibility for basic training and continuing education of elected officials, court support personnel, and volunteer agents of Georgia's judicial branch.
Locations
Trainings take place at locations in Athens and metropolitan Atlanta in the State of Georgia, in the southeastern United States, a region with a diverse population and a global economic base.
Athens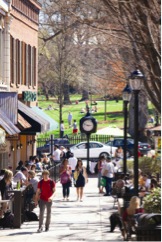 A quintessential American university city, Athens features unique shops, award-winning restaurants, and live music venues. It is home to the University of Georgia, a flagship research institution founded in 1785, which educates more than 40,000 students each year. The International Judicial Training initiative is based at Georgia Law's Dean Rusk International Law Center, on the university's beautiful North Campus.
Atlanta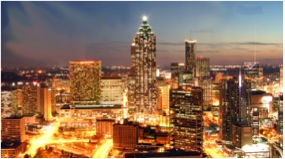 Georgia's capital is home to more than 5.1 million people and the world's busiest airport. A global economic hub, Atlanta hosts many multinational businesses, including 31 Fortune 1000 companies, as well as more than 70 consular and trade offices, 30 binational chambers of commerce, and an international arbitration center.
Instructors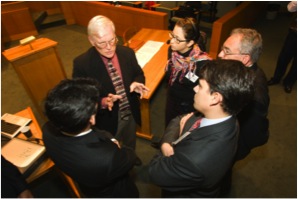 International Judicial Training instructors include practicing judges and lawyers, as well as members of the University of Georgia School of Law faculty, ranked 18th for international law programming (U.S. News & World Report, 2021/22). Among Georgia Law's distinguished academics are five former law clerks to Justices of the U.S. Supreme Court, advisers to Congress and to the International Criminal Court, and many professors who have earned awards for excellence in teaching and scholarship.
Courthouse Visits
Integral to trainings are visits to a variety of courts in Georgia, including general trial and appellate courts and specialized forums such as drug courts and mental health courts. Participating judges have the opportunity to view court proceedings and engage in discussions with their U.S. counterparts.
Languages
Training sessions take place in English. Some simultaneous interpretation services are available.
Contact
For information about this or other training opportunities, please contact: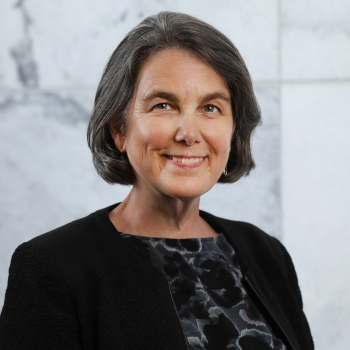 Dr. Laura Kagel, Director of International Professional Education
Dean Rusk International Law Center
University of Georgia School of Law
225 Herty Drive
Athens, Georgia 30602 USA
lkagel@uga.edu
+ 1 (706) 542-7875