Assistant Director of Admissions and Student Experience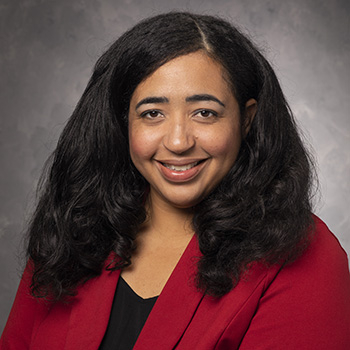 University of Georgia
School of Law
215 Hirsch Hall
Athens, GA 30602
United States
B.A., M.P.A., Florida Atlantic University
J.D., University of Maine
Biographical Information
Diana C. DeJesus joined the University of Georgia School of Law as the Assistant Director of Admissions and Student Experience in 2022. She will be involved in all aspects of the Juris Doctor admissions process, including perspective student counseling and the coordination of recruitment events.
DeJesus comes to UGA with a wealth of collegiate admissions experience. Most recently, she served as the senior assistant dean of admissions at Bates College in Maine. Previously, she worked for the University of Idaho College of Law for five years, initially as the associate admissions director before being promoted to director. She also operated an online resource cache for prospective law students.
After graduating from law school, DeJesus worked as a community programs specialist for the Maine Office of Aging and Disabilities, where she managed federal grant contracts and programs, and as a contract administrator for the Central Maine Healthcare Corporation.
DeJesus earned her Bachelor of Arts in Biological Science and her Master in Public Administration from Florida Atlantic University. She holds a Juris Doctor from the University of Maine.