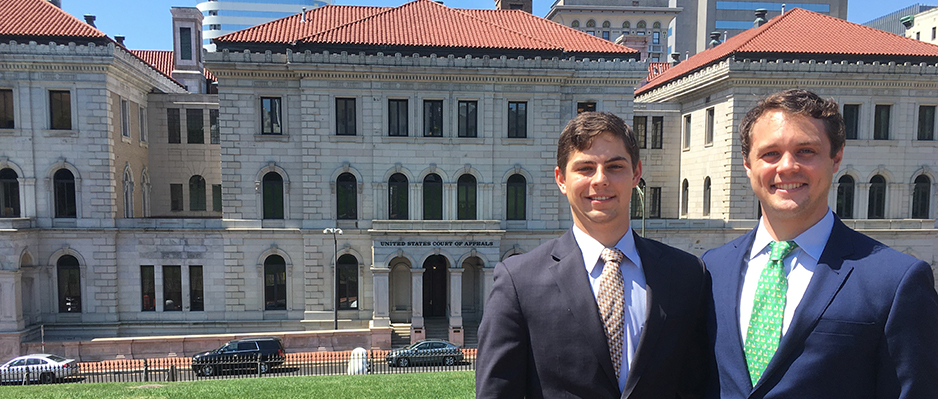 Appellate Litigation Clinic
About
This clinic essentially runs as a small law office that is appointed to represent indigent parties with appeals before the United States Courts of Appeals and before federal administrative agencies such as the Board of Immigration Appeals. Once the clinic is appointed to represent the client, students draft briefs, argue the case, maintain client contact, and do anything else necessary (including, sometimes, mediating the case).
Course Information & Requirements
Only third year students are eligible for the clinic, and it is a full year (two semester) clinic.
There are no prerequisites.
How to Apply
Enrollment is by application only. During the spring semester, applications will be available. As part of the application, interested students will need to submit a resume and writing sample. You do not need to allocate points for the clinic. Students will be told whether they are admitted prior to the conclusion of the point allocation process.