Exams on Computer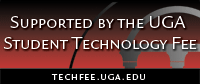 Students whose professors offer the option may take in-class exams on their laptop computer. We use Electronic Bluebook (EBB), which provides a secure testing environment and is available for both PC and Mac. Electronic Bluebook is provided through the UGA Student Technology Fee to UGA Law students whose instructors allow its use.
EBB Features:
When writing an exam with EBB, all other applications on the computer are temporarily inaccessible.
The word processor is similar to Microsoft Word including cut, copy and paste features, as well as the ability to undo the user's last action.
Automatically saves your work every minute.
Minimum Specifications:
Mac OS 10.6 - 10.10, or, Microsoft Windows Vista, 7, 8, 8.1, 10 configured for English-United States language and region.  (Operating systems running on virtual machines or emulators will not be allowed.)
At least an 800MHz processor (600MHz if laptop only has EBB and MS Word installed)
At least 256MB of RAM 
USB port to accommodate a USB flash drive  
Connectivity to the UGA PAWS Secure wireless network
1024 x 768 or larger screen resolution
BEFORE Exams:
1.  Please download, install and test the correct version for your operating system. (You'll need to log in with your UGA MyID to download EBB.) You can check the version number when you start up EBB. It appears in the lower left corner of the screen that says "PLEASE READ THE FOLLOWING INFORMATION AND DIRECTIONS."
for PCs:  Version 4.00.0014
for Macs:  Version 2.07.0019 
2.  Be certain your hardware is functioning well and that your laptop is virus-free.  If you are using Windows, we also suggest running a virus scan before the exam date. There are a variety of free anti virus programs that provide excellent protection such as Microsoft Security Essentials and Avast.  Please install only one and keep it updated.
3.  If you are using Windows you will want to make sure you have installed the latest Windows updates.  However, please note that if your computer is set to automatically install updates, and if a reboot is required, you will need to complete this reboot before you begin your exam.
4.  Then, test EBB on your laptop. Start the program, read the generic instructions. Close/Exit all other programs before clicking "OK."  On the Student Input screen, enter your 4-digit anonymous grading number (viewable in My Georgia Law on the My Exams page).  Choose Course Number 1234A for testing (Choose your actual course number on exam day).  Enter 2 or more for the number of questions.  (Note:  if you see the option to select a drive, choose drive C: rather than A:.)   Familiarize yourself with the EBB options.   Note that there are tabs along the top of the screen that are used to navigate from question to questions.  Type for 10 - 20 minutes and click "Finish Exam" when finished.  Next, click "YES, I am finished." (Note: option to return to exam too in case button is hit prematurely.) To test uploading from your laptop, see After Exam section, below. 
ON Exam Day:
6.  Bring a bluebook and pens in case you have computer trouble and have to complete the exam on paper.
7.  Arrive for the exam about 20 minutes before the announced exam start time (usually either 8:40 a.m. or 1:10 p.m.).
8.  Be sure you know your 4-digit anonymous grading number. 
9.  Confirm that your power adapter is securely plugged into the classroom electrical outlet.  Verify your power adapter is firmly attached to your laptop.  Examine the power indicator light on your laptop to verify that it is receiving A/C power and is not running on battery power. You should also disable any screensaver, sleep, suspend, or hibernation functions that you may have enabled.
10.  Open a web browser and log in to the PAWS-Secure wireless network.  Close all browser windows and all other programs.  Programs such as file sharing software and instant messengers may cause conflicts with EBB and must be turned off.
11.  Do not click Start Exam until you are instructed to do so.  If you see an error message about "active remote connections," click "OK" and then click "Start Exam" again.
AFTER Exam:
You must upload your answer files via our wireless network before leaving the room.
Click the Finish Exam button to close the EBB word processor screen. If you see a green screen, your exam has been successfully uploaded. 
If you see a blue screen, exit EBB and open a web browser.  Make sure you are connected to the wireless network and follow the instructions for a manual upload at  https://edgar.law.uga.edu/  You should then see a "successful upload" message.
If you see a yellow screen, click Okay.  Make sure you are connected to the wireless network and follow the instructions for a manual upload at  https://edgar.law.uga.edu/  You should then see a "successful upload" message.
Turn in your "Exam File Upload Confirmation" form to verify a successful upload of your exam answer file and provide a phone contact number where you may be reached during the subsequent 2 business days. This form will be distributed and collected by laptop exam monitor person.
In Case of Problems:
Exams will not be delayed or suspended due to an individual computer problems, so please test your system beforehand.
If your computer crashes, shuts down, or EBB becomes inoperable, reboot your laptop (to force a shut down, hold down the power button until all lights dark, about 20 seconds) then power back on and re-start the EBB program. You will be given the option to reenter your partially written exam.
In the event that your keyboard freezes up during the exam try clicking around the menu area (and if available to another exam question text area) to see if this releases the keyboard. We have also seen this problem fixed by pressing the Ctrl key on a Windows computer. If neither approach works, force the computer to shut down by holding the power button until it turns off (Do not attempt to exit by using the "Finish Exam" button). After booting back up, re-start EBB and you should have the option to recover the exam and be returned to where you left off.
If you are unable to reenter an exam after such an event, the portion of the exam that was completed prior to the freeze will almost certainly be recoverable for grading purposes. You will need to complete your exam by hand, so bring bluebooks just in case.  Continue where you left off - do not worry about re-answering quesitons you have already typed.  After the exam, contact someone from Computing Services for help retrieving your previously typed text.
ANY ATTEMPT TO DISABLE OR TAMPER WITH EBB'S SECURITY FEATURES WILL BE CONSIDERED A VIOLATION OF THE STUDENT HONOR CODE. IT IS YOUR RESPONSIBILITY TO FAMILIARIZE YOURSELF WITH EBB PRIOR TO THE START OF YOUR EXAM. PLEASE ALLOW YOURSELF SUFFICIENT TIME TO BECOME FAMILIAR WITH YOUR LAPTOP AND THE APPLICATION. COMMENCEMENT OF THE EXAM WILL NOT BE DELAYED DUE TO A HARDWARE PROBLEM WITH YOUR LAPTOP.
If you have any trouble with the above or any questions about EBB, please contact Computing Services: lawhelp@listserv.uga.edu or 706-542-0895