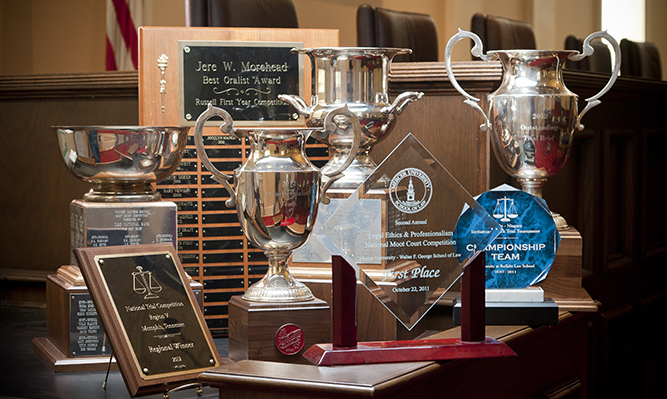 Advocacy
One of the most fundamental responsibilities of an attorney is to advocate effectively for his or her client.
The School of Law's accomplished Moot Court and Mock Trial programs focus directly on developing critical oral and written advocacy skills. Team members learn how to write persuasively and how to make convincing oral presentations that will withstand intense scrutiny by the court. Through this incredible practical learning experience, Georgia Law students become powerful advocates.
 

Who Can Participate

Georgia Law's advocacy programs are open to 2nd and 3rd year law students. 1st year students may participate in the Richard B. Russell Moot Court Competition and the J. Ralph Beaird Closing Argument Mock Trial Competition.

Participating 2nd and 3rd year students may receive credit for their work with the advocacy programs.
 

UGA's Winning History

Georgia Law's Moot Court and Mock Trial advocacy programs have won 9 national titles, 7 regional crowns and 2 state trophies in the last 5 years. Learn more about our winning reputation.
---
Related Links