Clinical Assistant Professor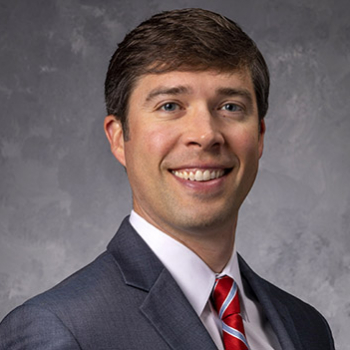 University of Georgia School of Law
327 Dean Rusk Hall
225 Herty Drive
Athens, GA 30602
United States
B.A., University of Virginia
J.D., University of Georgia
Courses
Corporate Counsel Externship
Biographical Information
Scott Lowry joined the University of Georgia School of Law in February 2022 as part of its Business Law and Ethics Program clinical faculty.
Lowry has 15 years of experience as a transactional attorney in the areas of corporate, tax and real estate law. After law school, Lowry worked in the Atlanta office of Morris, Manning & Martin for three years as an associate attorney in the areas of tax, real estate capital markets and corporate law. Most recently, he was a partner at the law firm Fortson, Bentley & Griffin in Athens, where he represented clients on a wide variety of corporate matters, including mergers and acquisitions, joint ventures, franchising, exempt securities offerings and commercial contract review.  For many clients, Lowry also served in the outside general counsel role, providing general legal and business advice.
Active in the start-up community in Athens, he has led classes on legal issues on behalf of the UGA Small Business Development Center and presented on corporate law matters in conjunction with the university's Innovation Gateway, the College of Pharmacy's Entrepreneurship Rotation and the FABricate Entrepreneurial Initiative.
Lowry earned his bachelor's degree cum laude from the University of Virginia and his law degree magna cum laude from UGA, where he served on the editorial board of the Georgia Law Review and was inducted into the Order of the Coif.