Associate Director of Career Development, Public Interest and Government Employment Specialist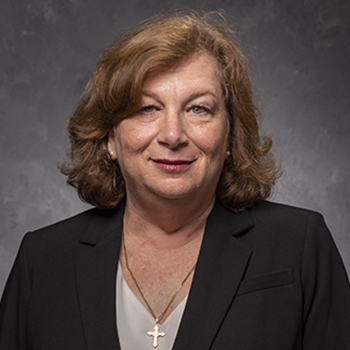 University of Georgia
School of Law
107 Hirsch Hall
Athens, GA 30602
United States
B.A., St. Mary's College of Maryland
J.D., University of Baltimore
Biographical Information
Sharon R. Gamble joined the University of Georgia School of Law Career Development Office as an associate director in August 2021. She also serves as the office's public interest and government adviser.
Gamble previously worked on UGA's Innovation Gateway initiative supporting collaboration between the university's growing research enterprise and its academic, nonprofit, government and industry partners while maximizing protection of intellectual property developed at UGA. While at Innovation Gateway, Gamble mentored School of Law student interns and workers interested in patent law.
Gamble spent her early career as a Maryland attorney focused on general practice litigation. She then spent two years in Japan, where she taught English and public speaking to Japanese professionals. Upon returning to the United States, she moved to Athens and operated her own law practice and worked at Kopecky & Roberts, LLC, in Washington, Georgia.
Active in the Athens community, Gamble has served as president of the Clarke Central High School Parent Teacher Student Organization, treasurer of the St. Joseph School Parent Teacher Organization, member of the Clarke County School District Parent Advisory Board, judge for the Georgia High School Mock Trial Competition, and president, vice president and secretary of the Board of Directors of The Cottage (formerly the Sexual Assault Center of Northeast Georgia). Additionally, she is involved in her church.
She earned her bachelor's degree with honors from St. Mary's College of Maryland and her law degree cum laude from the University of Baltimore. During law school, Gamble was a member of the University of Baltimore Law Forum and practiced as a student attorney in the Civil Trial Practice Clinic.