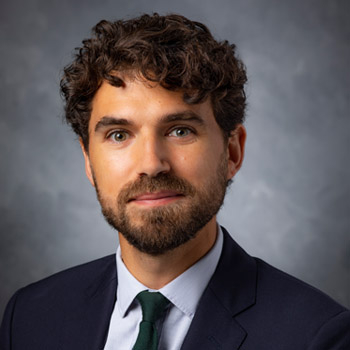 President Joe Biden will soon sign the Safe Connections Act into law. The legislation, which seeks to help survivors of domestic violence sever ties with their abusers by offering a path to more easily separate from shared wireless service plans, was unanimously passed by the U.S. Senate on Nov. 18, 2022.
Dr. Thomas E. Kadri, whose research focuses on law and technology with an emphasis on technology-enabled abuse, has been advising the office of U.S. Sen. Brian Schatz (D-HI), co-sponsor of the Safe Connections Act, on the text of the bipartisan legislation for nearly two years.
Kadri, who is an assistant professor at the University of Georgia School of Law, is available for further commentary at tek@uga.edu.
Why is the Safe Connections Act needed?
According to the Centers for Disease Control and Prevention, tens of millions of Americans have survived physical violence, contact sexual violence or stalking by an intimate partner. Our work on the bill revealed how phones play an essential but complicated role in survivors' lives. Survivors rely on communications technologies as a lifeline, but those same technologies can expose survivors to further abuse through such acts as harassment, monitoring or stalking. The Safe Connections Act carefully responds to this tension through important new protections for survivors.
Key elements of the act:
Survivors and their dependents will now have a way to leave an existing mobile phone plan that is shared with their abuser without any penalties or burdensome requirements.
Through rulemaking proceeding, the Federal Communications Commission will determine how best to assist survivors leaving existing wireless contracts in accessing its discounted communications services plan – the Lifeline Program – for up to six months.
The FCC will also put in place rules ensuring that any calls or texts to hotlines for assistance do not show up on any telecommunication logs.
A safer path for survivors
A major vulnerability for many of these victims is being unable to effectively escape due to the amount of information shared on family plans with cell phone carriers. The Safe Connections Act provides survivors with a safer and easier path to escape their abuse.