Assistant Professor of Law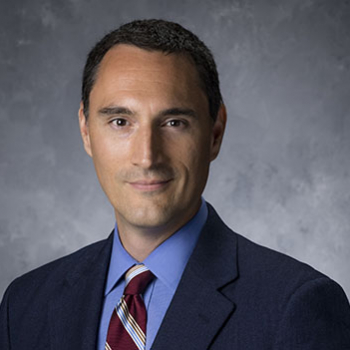 University of Georgia
School of Law
Athens, GA 30602
United States
B.A., Arizona State University
J.D., Columbia University
M.P.P., Ph.D. University of California, Berkeley
Courses
Environmental Law
Renewable Energy Law and Policy
Climate Change Law Seminar
Biographical Information
Adam D. Orford joined the University of Georgia School of Law in the fall of 2021 as an assistant professor teaching Environmental Law, Renewable Energy Law and Policy, and a Climate Change Law seminar.
Orford comes to UGA from the University of California, Berkeley, where he recently received his Ph.D. from the Energy & Resources Group.
His research interests include environmental law and policy, climate change law and policy, renewable energy law and policy, and U.S. political history. While at Berkeley, he conducted research for the California Public Utilities Commission and the California Energy Commission. His recent scholarship has appeared, or is forthcoming, in the Journal of Environmental Studies and Sciences, the Hastings Environmental Law Journal and the Georgetown Environmental Law Review.
Prior to returning to the academy, Orford practiced law in New York City and Portland, Oregon, specializing in environmental and energy litigation. While in law school he served as editor-in-chief of the Columbia Journal of Environmental Law.
Publications & Activities
ARTICLES
Natural Gas and Net Zero: Mutually Exclusive Pathways for the Southeast 39 Ga. St. U. L. Rev. ___ (forthcoming 2023) (invited symposium contribution).
Rate Base the Charge Space: The Law of Utility EV Infrastructure Investment, 48 Columbia J. Env't L. 1 (2022).
Clean Air Act Section 115: Is the IPCC a "Duly Constituted International Agency"?, 34 Geo. Env't L. Rev. 215 (2022).
The Clean Air Act of 1963: Postwar Environmental Politics and the Debate Over Federal Power, 27 Hastings Env't L. J. 1 (2021). 
Nation's Business and the Environment: the U.S. Chamber's Changing Relationships with DDT, "Ecologists," Regulations, and Renewable Energy,  12 J. Env't Stud. & Sci. 100 (2021). 
Tools for Regulators in a Changing Climate: Proposed Standards, State Policies, and Case Studies from the Western Grid, 32 Geo. Env't L. Rev. 227 (2020).