Clinical Associate Professor & Jane W. Wilson Family Justice Clinic Director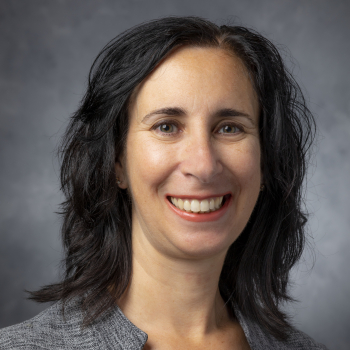 University of Georgia
School of Law
Jane W. Wilson Family Justice Clinic
Athens, GA 30602
United States
B.A., University of Virginia
J.D., University of Georgia
Courses
Jane W. Wilson Family Justice Clinic
Family Law
Law and Social Justice: Strategic Advocacy
Biographical Information
Christine M. Scartz is the director of the University of Georgia School of Law's Jane W. Wilson Family Justice Clinic. She also teaches Family Law and a course for undergraduates titled Law and Social Justice: Strategic Advocacy.
Scartz has been an active member of the Western Judicial Circuit Domestic Violence Task Force and Athens-Clarke County Fatality Review Panel since 2015. She previously served as an Executive Board member of the task force, and she currently chairs the Firearms Surrender Protocol Committee.
Scartz is a 2021-22 Georgia Women's Policy Institute Fellow. She also served as a UGA Service-Learning Fellow in 2020-2021 and as a university Center for Teaching and Learning Fellow for Innovative Teaching during 2019-20.
In 1994, after graduating from the School of Law, Scartz established the Protective Order Project for students in the law school's Public Interest Practicum to provide free representation to low- and no-income victims of domestic violence and stalking in Athens-Clarke and Oconee counties. She received a National Association of Public Interest Law Equal Justice Fellowship, which provided two years of support for her to continue developing the Protective Order Project. During that time, she also served as an adjunct instructor with the school's Public Interest Practicum and Civil Clinics.
Scartz joined the law school's faculty in August 2015. Previously, she was an associate attorney in a private firm in Lawrenceville, Georgia, where she handled a domestic relations and criminal law practice. She also served as an appointed attorney for criminal appeals in the Gwinnett County Superior Court.
She earned her bachelor's degree in history and French, with distinction, from the University of Virginia. She obtained her law degree magna cum laude from UGA, where she was inducted into the Order of the Coif and received the William K. Meadow Award, which recognizes outstanding public interest law students.
Publications & Activities