Director of Communications and Public Relations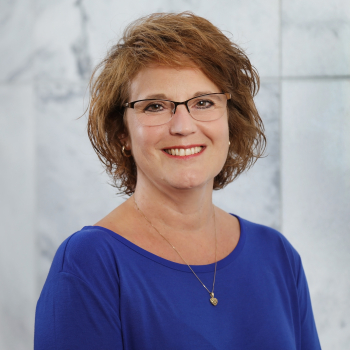 University of Georgia
School of Law
210C Rusk Hall
Athens, GA 30602
United States
B.S., University of North Texas
Biographical Information
Heidi M. Murphy joined the University of Georgia School of Law in the fall of 2001 as the director of communications and public relations. She works to promote a positive image of the law school to alumni, donors and the general public through various means - alumni publications, admissions materials, Web presence and communication with the media. She also serves as a law school spokesperson and an external representative in various settings.
Murphy began her professional career in advertising as a media planner. She worked at two of the nation's top advertising agencies, Bozell and McCann-Erickson, on accounts such as Coca-Cola, Long John Silvers and Six Flags Over Georgia. In 1993, she moved to Tasmania, Australia, where she served as marketing manager for the Tasmanian Chamber of Commerce and Industry. In this role, she produced all of the chamber's communication vehicles and oversaw its membership initiatives.
In 1997, she returned to the United States and moved to Athens. Shortly thereafter, she joined the Athens Banner-Herald as its marketing and promotions manager. In this position, she implemented the newspaper's marketing efforts, developed non-traditional revenue streams, and researched and created sales materials to aid in increasing advertising market share.
Over the years, Murphy has been involved with the business community, serving on the Small Business Council of the Athens Area Chamber of Commerce, and with the Oconee County school system, serving as a member of its redistricting committee and the Superintendent's Council.
Murphy earned her bachelor's degree in advertising from the University of North Texas, where she also minored in business and marketing.