Assistant Director of Career Development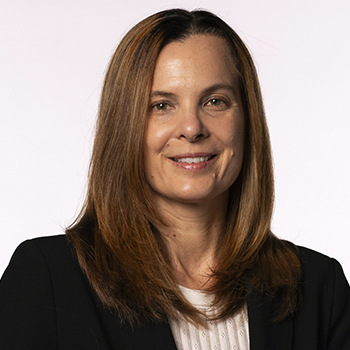 University of Georgia School of Law
108 Hirsch Hall
Athens, GA 30602
United States
B.A., College of William and Mary
J.D., University of Georgia
Biographical Information
Jean Rowe Luciani joined the University of Georgia School of Law in 2023 as an assistant director of career development. In this role, she supports School of Law students in furthering their career goals by cultivating employer outreach, providing career counseling to students and facilitating judicial clerkship opportunities.
Luciani previously served as the office manager of the UGA Terry College of Business Career Management Center, where she coordinated the operations of the Full-time MBA and MSBA programs, organized recruiting functions and strategized on communications to employers and alumni. She also worked as a grants officer for the UGA Sponsored Projects Administration. Her role involved negotiating, executing and managing federal research contracts and reviewing agreements, budgets and ancillary documents.
She came to UGA from Georgia Gwinnett College, where she served as a part-time faculty member for approximately three years. She taught paralegal courses focusing on substantive law, occupational competencies and soft skills to ensure job preparedness.
Before working in higher education, Luciani was a commercial lawyer concentrating in the entire lifecycle of a broad range of legal agreements across multiple industries. She worked at Troutman Sanders; McKesson Corporation, a Fortune 50 corporation; and Andersen, Tate & Carr; and as a contract attorney for the Smiths Group, a FTSE 100 company.
Luciani earned her undergraduate degree from the College of William and Mary and her law degree from UGA, where she graduated magna cum laude, was inducted into the Order of the Coif and served on the Georgia Law Review.