Associate Professor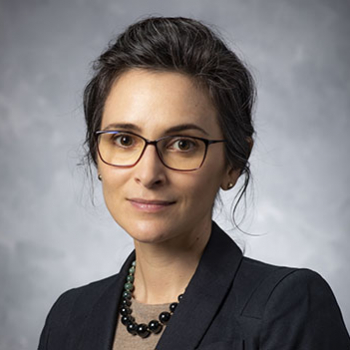 University of Georgia
School of Law
207 Hirsch Hall
Athens, GA 30602
United States
B.A., Belmont University
M.A., Ph.D., University of Virginia
Biographical Information
Laura Phillips-Sawyer joined the University of Georgia School of Law as an associate professor in 2020, after serving as a visiting assistant professor during the 2019-20 academic year. She teaches in the area of antitrust at the law school, while also leading courses in UGA's Honors College and Terry College of Business. She also holds a courtesy appointment in UGA's Department of Economics.
Previously, she was an assistant professor with the Harvard Business School in the Business, Government and International Economy Unit. Before joining the HBS faculty, she held the Harvard-Newcomen Fellowship in Business History at HBS. She also held a post-doc at Brown University's Political Theory Project, where she taught in the political science and history departments. She received her Ph.D. in History from the University of Virginia.
Phillips-Sawyer's book American Fair Trade: Proprietary Capitalism, Corporatism, and the 'New Competition,' 1890-1940 was published by Cambridge University Press. Her work has been published in the Business History Review, the Journal of the Gilded Age and Progressive Era and the Oxford Research Encyclopedia on American History, as well as other venues. She recently co-edited a special issue of the Business History Review with Professor Herbert Hovenkamp, which focused on new perspectives in the history of regulation.
Phillips-Sawyer has published several HBS cases, including "Google in Europe" and "Vietnam: Managing Global Value Chains." She wrote a technical note, "A Note on U.S. Bankruptcy Law: Individuals, Firms, and Sub-State Entities," to accompany the HBS case "Rebuilding Puerto Rico," which she co-authored with Professor Laura Alfaro.
She is currently working on a new research project on post-WWII antitrust law and policy, the first chapter of which examines the landmark case of U.S. v. Alcoa (1945).
Publications & Activities