Adjunct Professor of Law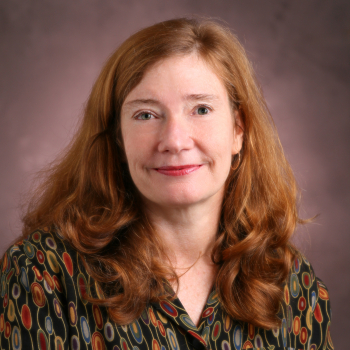 University of Georgia
School of Law
Athens, GA 30602
United States
B.A., University of the South
J.D., University of Georgia
LL.M., University of Washington
Courses
Interdisciplinary Environmental Law
Environmental Practicum
Environmental Law
Biographical Information
Laurie Fowler retired from the University of Georgia on June 1, 2020. She led students at UGA in interdisciplinary projects connecting law and the environment. She first joined the School of Law as an adjunct professor in 1991 and served as a UGA public service associate, teaching both in the law school and in the Institute of Ecology. Fowler was also a member of the faculty of UGA's Environmental Ethics Certificate Program. Her titles at the time of her retirement included: Environmental Practicum Director, UGA River Basin Center Director for Policy, and Odum School of Ecology Director of Public Service and Outreach.
Through the Environmental Practicum and placements with the clinical extern program, Fowler directed clinical students in law, ecology, environmental design, economics and other disciplines in service learning projects to protect critical natural resources. They worked with elected officials, planners, developers and residents in watersheds throughout the state to devise sustainable environmental policies. Fowler and her students developed the framework for a regional watershed protection organization that has been adopted in the Etowah watershed, drafted conservation subdivision and transferable development rights legislation - signed into law - at the state and local levels, drafted conservation easements to protect riverfront land, and led a team of scientists and lawyers in helping a consortium of local government in north Georgia develop the Southeast's first aquatic habitat conservation plan under the Endangered Species Act.
Fowler has been honored on numerous occasions for her work to protect the environment and better the quality of life for local and state residents. Among her many honors are: The Walter B. Hill Award for Distinguished Achievement in Public Service and Outreach (2007); The Merit Award of the Georgia Chapter of Soil and Water Conservation Society (2007); the Regional Director's Conservation Award from the U.S. Fish and Wildlife Service (2007); the Public Interest Attorney of the Year Award presented by Georgia Law's Equal Justice Foundation (1999); The Eugene Odum Award, presented by the Georgia Environmental Organization (1998); the Special Conservation Achievement in Environmental Activism Award from the Georgia Wildlife Federation (1998); the Georgia Citizen of the Year Award from Citizen Action (1996); and Sthe Alec Little Environmental Award, presented by the N.E. Georgia Regional Development Center, the Athens-Clarke County Clean and Beautiful Commission and the Georgia Conservancy (1993).
Fowler has served on the Georgia Legislature's Water Study Advisory Committee, the Governor's Environmental Advisory Council, the Governor's Advisory Council of the Georgia Land Partnership, the board of directors of the Georgia Conservancy and the executive policy council of the Georgia Regional Transportation Authority. She staffed the Governor's Community Greenspace Advisory Committee in 1999.
Her research and service concentrates on federal, state and local environmental protection laws and policies; watershed protection strategies; environmental justice; growth management and solid waste reduction; land preservation including the use of conservation easements; citizen participation; and service learning. Her scholarship includes Protecting Farmland in Developing Communities: A Case Study of the Tax Implications of Agricultural Conservation Easements (with Nanette Nelson) and Protecting Stream and River Corridors: Creating Effective Local Riparian Buffer Ordinances (with Seth Wenger).
Before joining Georgia Law, Fowler served as co-director and attorney for The Legal Environmental Assistance Foundation of Georgia (1983-90) and had her own environmental law practice (1987-92). From 1993 to 1997, she served as executive director of the Georgia Environmental Policy Institute.
Fowler earned her bachelor's degree from the University of the South, her law degree from UGA, and a Master of Laws in marine affairs from the University of Washington.
Publications & Activities
BOOKS
Protecting Farmland in Developing Communities: A Case Study of the Tax Implications of Agricultural Conservation Easements (2001) (with Nanette Nelson).
Protecting Stream and River Corridors : Creating Effective Local Riparian Buffer Ordinances (Carl Vinson Institute of Government, University of Georgia 2000) (with Seth Wenger).
Community Guide for Relief From Environmental Racism Using Title VI of the Civil Rights Act of 1964 (University of Georgia School of Law 1998) (with Tom Anderson).
State Recycling : Legislation and Rules (Georgia Environmental Policy Institute 1995) (with Pamela Catherine).
A Georgia Guide to Environmental Protection at the Local Level (Sautee-Nacoochee Community Association 1992).