Counselor in Residence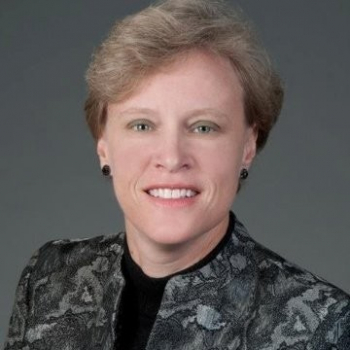 University of Georgia
School of Law
313 Hirsch Hall
Athens, GA 30602
United States
B.B.A., J.D., University of Georgia
Courses
Wage and Hour Law and Litigation
Employment Discrimination
Biographical Information
Nancy E. Rafuse currently serves as a counselor in residence at the University of Georgia School of Law teaching the courses Employment Discrimination, and Wage and Hour Law and Litigation.
Rafuse practiced employment law for approximately 30 years, most recently as an equity partner at Seyfarth Shaw in Atlanta where her national labor and employment practice included Fortune 100 clients and large private employers. She advised and counseled on employment law matters, including internal investigations and C-suite employment issues.
Previously she worked at the law firm Polsinelli from 2014 to 2019. She opened the firm's Atlanta office in 2014 and managed it for three years. During her last two years at Polsinelli, she served as the firm's labor and employment department chair and represented clients in high profile class and collective actions.
After law school, Rafuse worked for 12 years at Paul Hastings, where she became a partner and served as vice chair of the firm's employment practice before serving as managing partner of Ashe Rafuse & Hill from 2003 to 2014.
She earned both her bachelor's degree cum laude and her law degree summa cum laude from UGA. While in law school, she served as notes editor of the Georgia Law Review and as a judicial intern for U.S. District Court Judge B. Avant Edenfield. She was also inducted into the Order of the Coif.
Rafuse is currently a member of the law school's Board of Visitors.