Adjunct Professor of Law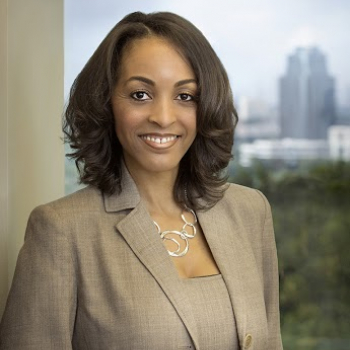 University of Georgia
School of Law
Athens, GA 30602
United States
B.A., Spelman College
J.D., Georgia State University
Biographical Information
An experienced mediator and arbitrator, Stacey Hornsby Williams has settled more than 1,000 disputes covering a wide range of issues.
She currently serves as the lemon law administration and dispute resolution director for the Georgia Office of the Attorney General in the Consumer and Protection Division. Previously, she was the managing partner of the firm Hornsby/Mitchener Law & ADR for six years before working in the Consumer Protection Unit of the Georgia Department of Law as an arbitrator from 2011 to 2016.
She has taught general civil mediation and alternative dispute resolution courses as an adjunct professor at Atlanta's John Marshall Law School for six years in addition to being a seasonal general civil mediator specializing in landlord/tenant issues for the Fulton County Magistrate Court since 2006. 
Williams is a Georgia Registered Neutral with the Georgia Office of Dispute Resolution and is the immediate past chair of the Dispute Resolution Section of the State Bar of Georgia. Additionally, she is a founding partner/panel member of ADR Atlanta.
Williams earned her bachelor's degree from Spelman College in 1993 and her law degree from Georgia State University in 2007.