Instructor in Residence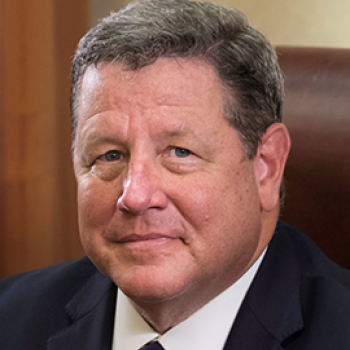 University of Georgia
School of Law
Athens, GA 30602
United States
B.S., Georgia Institute of Technology
J.D., University of Georgia
Courses
Introduction to the American Legal System
Biographical Information
Chief Judge Timothy C. Batten Sr. presently serves on the U.S. District Court for the Northern District of Georgia. He was nominated by President George W. Bush and was confirmed in 2006.
Previously he was a partner at Schreeder, Wheeler & Flint, where he practiced for more than 20 years.
Since 2009, Batten has been a featured federal law speaker for the American Conference Institute and the American Bar Association Antitrust Section at conferences around the country.
Batten earned his bachelor's degree summa cum laude from the Georgia Institute of Technology and his law degree cum laude from UGA.
Batten's court assistant is Uzi Wiggins, who can be reached at (404) 215-1422.