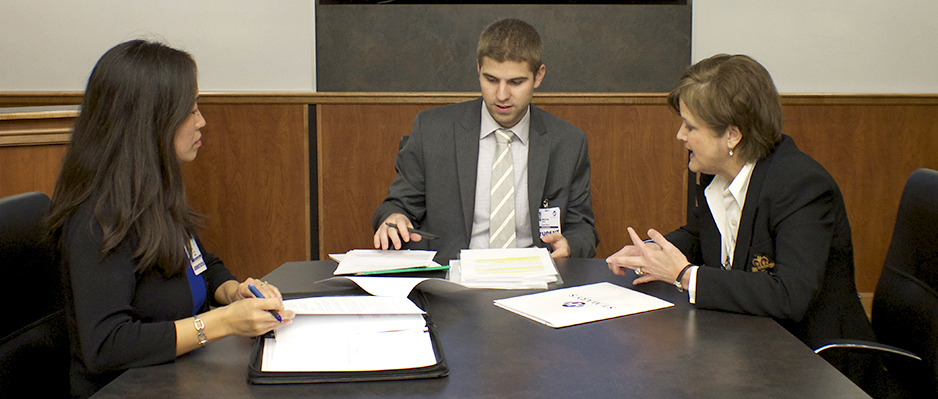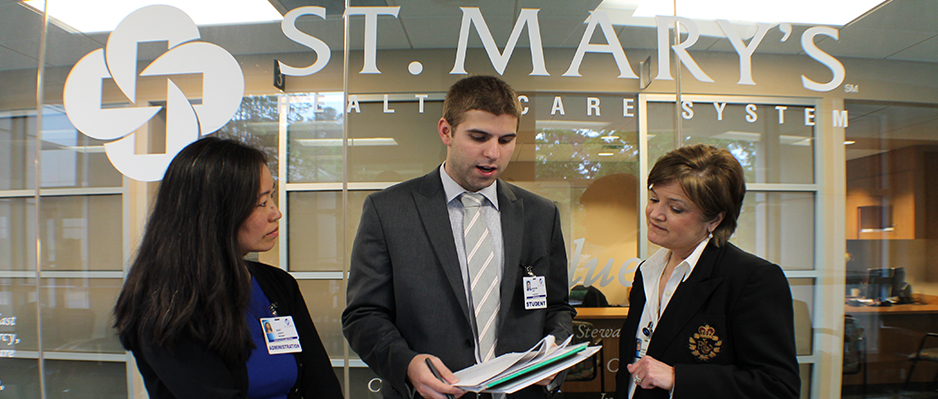 About

The Corporate Counsel Externship offers a unique opportunity for students to explore the practice of law from the perspective of an in-house counsel. It benefits not only students interested in an in-house career but also those who will work in law firms and deal with in-house counsel as their primary client contact.

Students work in an in-house legal department under the guidance of an experienced supervising attorney. The Corporate Counsel Externship is offered year-round: fall, spring, and summer. During the fall and spring semesters, students attend a weekly seminar focused on in-house practice, which supplements the work experience with readings, discussion, written reflections, and practical skill assignments. In the summer semester, students engage in on-line coursework.

Students may either participate on a part-time basis (1-2 days per week) or on a full-time basis (4 days per week) through the law school's Atlanta-Semester-in-Practice program. Both part-time and full-time externships help students develop valuable knowledge and skills and forge meaningful professional relationships; the full-time externship offers a particularly in-depth experience.

With a wide variety of organizations offering a vast array of legal work, there is something for everyone with an interest in transactional law or business litigation. See the Placements tab above. Students may also initiate their own placements, with the approval of the course professor. See the Student-Arranged Placements tab above.

To find more important information about the Corporate Counsel Externship, see the How to Apply tab above.

If you have more questions, contact Professor Scott Lowry, scottlowry@uga.edu
How to Apply

This page describes how to apply for a corporate counsel externship and provides other important information.

 

Clinic and Externship Application Links

 

What do I need to do to apply?

Complete one application form and write a separate statement of interest for each placement to which you are applying (up to 5 placements). Address your statement to Professor Lowry in a memo format (see example below). Highlight any relevant experience, course work, or demonstrated interest or abilities.

STATEMENT OF INTEREST

TO:  Professor Scott Lowry

FROM:  _____________________________

SUBJECT:  Externship at ________________

 

[STATEMENT – 1-2 paragraphs, no more than one page]

 

Word of advice: Proof your documents carefully since some placements will reject applications if they see typographical or grammatical errors.

 

When is my application due?

See the schedule for the application process: Clinic and Externship Application Schedule

 

What are the work requirements for the part-time and full-time externships?

Fall and Spring:

In a part-time externship, students work 1-2 days per week at a placement.

In a full-time externship, students usually live in Atlanta and work 4 days per week at a placement.

In either the part-time or full-time externship, students work 14 weeks during a semester.

Summer:

Unless otherwise required by a placement, students can work anywhere from 2-5 days per week, depending on a mutually agreeable schedule between the student and the placement. Students must work a minimum of 6-7 consecutive weeks (depending on credit hours). Some students split their summers between other work and an externship.

 

How can I tell which placements take part-time or full-time students?

Click on the Placements tab above to see if placements accept part-time (PT) and/or full-time (FT) students.

 

Do all placements participate each semester?

No. Click on the Placements tab above to see the semester(s) in which each placement participates.

 

Can I initiate my own placement?

Yes. See the Student-Arranged Placements tab above.

 

What is the selection process?

Placements will screen applications, select students to interview, and make offers to students. Students will have several days to make their decisions. Students on wait lists will also have several days to make their decisions. See the schedule for the application process: Clinic and Externship Application Schedule

 

Students need to keep the professor informed about offers and follow up with placements promptly to accept or decline their offers. Once you accept an offer, you cannot withdraw without permission of the professor and the Associate Dean for Academic Affairs.

 

Do I allocate points to the externship?

No

 

What are the prerequisites?

Fall and Spring:

Corporations

Law and Ethics of Lawyering (can be a co-requisite)

Summer:

No prerequisites

 

How many credit hours can I earn?

Fall and Spring:

In the part-time externship, students earn 4-6 credit hours, including a weekly seminar, depending on number of days worked per week:

1 day per week – 4 credit hours
1.5 days per week – 5 credit hours
2 days per week – 6 credit hours

In the full-time externship, students earn 10 credit hours, including a weekly seminar.

Summer:

Students earn 2-4 credit hours, depending on number of hours worked at the placement:

140 hours – 2 credit hours
210 hours – 3 credit hours
280 hours – 4 credit hours

For 2-3 credit hours, students must work at least 6 weeks; for 4 credit hours, students must work at least 7 weeks.

 

How many credit hours count toward the law school's clinical cap of 16 credit hours?

Fall and Spring:

All but 2 credit hours count toward the clinical cap.

Summer:

All credit hours count toward the clinical cap.

 

Is a seminar required? If so, where and when is it taught?

Fall and Spring:

A 2-hour weekly seminar is required for both part-time and full-time externships. Students in the part-time externship attend a seminar at the law school on Tuesdays.

Students in the full-time externship attend a seminar at the Terry Executive Education Center in Buckhead Atlanta on Thursdays.

Summer:

In lieu of a weekly seminar, students engage in on-line coursework.

 

How is the course graded? What are grades based on?

Half of the credits are graded and half are pass/fail. For example, if you earn 5 credit hours, 2.5 credit hours will be graded, and 2.5 credit hours will be pass/fail.

Grades are based on a student's coursework, including reflections on their externship experience, and the evaluation of the supervising attorney at the placement.

 

Is there an exam?

No. Students will complete a final appraisal of their experience in lieu of an exam.

 

How do I decide which days to work?

Some placements indicate preferred days in the description of the placement (click on each placement listed on the Placements tab above). You can then determine before you apply if a particular placement will work for your schedule. Before accepting an offer from a placement, you will consult with the placement to determine a work schedule that suits both you and the placement.

 

Can I do an externship and take other clinics later?

Yes. These courses leave you with enough credits to take clinics in other semesters. In fact, we encourage you to take more than one clinic during your law school career.

 

Can I repeat the corporate counsel externship in another semester?

Yes, with the permission of the professor.

 

Can any student qualify for a placement? Or only highly-ranked students?

Any student can qualify. Most placements do not have class rank requirements.

 

Will working at a placement mean that I will get a job there after graduation?

Usually not. Working at your placement allows you to network, provides you with valuable experience that will benefit your job search and future employment, and offers you mentors who will advise and help you on your career path.

 

Can I work in Atlanta and participate in law journals, competitions, and on-campus interviews?

Yes.

 

Will participating in the full-time Atlanta program affect my financial aid?

No. You remain fully in residence during an Atlanta semester. You may also qualify for a stipend to help defray living expenses.

 

Are there any special requirements for students applying for a full-time externship?

Prior to applying for a full-time externship, students need to contact the law school's Registrar (Paula McBride – mcbride1@uga.edu) for a graduation audit. Participation in a semester-in-practice course counts toward 8 of your available l6 credit hours for clinics, as well as 8 of the 24 credits allowed for study outside of a regularly scheduled class session. Submit the audit along with your application.

 

Is tuition required during the summer? Can I get my financial aid during the summer?

You will pay tuition per credit for the summer externship. Financial aid is available if you register for at least 3 credit hours. Contact the Registrar (Paula McBride – mcbride1@uga.edu) for more information.

 

Any questions?

Contact Professor Scott Lowry, scottlowry@uga.edu
Placements
Summer Externships

The Corporate Counsel Externship is offered during the summer for rising 2L and 3L students. There are no prerequisites. Students may apply for an existing placement (see Placements tab above and note those placements that participate in the summer semester). Students may also initiate their own placement with the approval of the professor (see Student-Arranged Placements tab above). Students can earn 2-4 credits, depending on the number of hours worked.

See the How to Apply tab above to find out more important information about the summer externship.
Student-Arranged Placements

We will accept proposals from students for new placements. To make a proposal, complete the application linked on the How To Apply tab. Submit a statement of interest about the placement and include the contact information (phone and email) for the person with whom we need to speak. In general, you will only propose a placement with an in-house legal department that has already extended an offer to you, but we will consider offices with which you have not yet had contact.

Submit your application in the same manner as a regular application. See How to Apply tab above.

We will review your application and contact the proposed placement to be sure that the prospective supervisor understands the requirements of the course. We will also assess whether the placement has sufficiently diverse and demanding work, adequate space, and supervisory resources needed to give you a quality educational experience.

We do not sponsor placements in the following categories:

Paid work.  We will not give academic credit for work for which you are paid as an employee. However, we will give academic credit for work for which you receive a stipend or fellowship from a third party source. We will also give academic credit for work for which you receive reimbursements for out-of-pocket expenses related to the work.
Work Unrelated to Lawyering or Law Practice. We only offer academic credit for work that gives you opportunities to develop your abilities as a lawyer. While we define law-related activities broadly, consult with the course professor if you have questions.

If you have more questions, contact Professor Scott Lowry, scottlowry@uga.edu.
M&A Externship

M&A Diversity & Inclusion Externship

Position Information

Description

An M&A externship at the law firm of Nelson Mullins Riley & Scarborough LLP in Atlanta will be available in fall and spring semesters. This externship is an exciting initiative for 2L students that is a special part of the law school's corporate counsel externship program (see information below). A seminar will accompany this externship that will focus on legal and ethical issues and professional skills relevant to corporate practice. This externship will be for academic credit only. The externship may be either part-time or full-time.

Note: This is an in-person externship.

Application Process

Click the How To Apply tab for up-to-date information.

See the schedule with deadlines for applications: Clinic and Externship Application Schedule.

Nelson Mullins will conduct interviews and select the extern prior to point allocation. If you have questions, please contact Professor Scott Lowry, scottlowry@uga.edu.

Eligibility

Only 2Ls are eligible to participate. Completion of Corporations is preferred but not required. Students must have an expressed interest in the advancement of under-represented lawyers in the M&A field.

Scope of Work

The Atlanta office has a dynamic Mergers & Acquisitions ("M&A") practice working with publicly traded and privately-owned businesses as well as private equity investors. By participating in the M&A externship at Nelson Mullins, a student will be afforded a unique learning opportunity and gain exposure to the entire M&A process. The student will be involved in a variety of matters relating to M&A transaction, such as preparing initial drafts of transaction documents, managing or assisting with the transaction process, conducting legal due diligence, and participating in meetings and calls relating to M&A matters. The student may gain exposure to various practice areas, such as corporate, private equity, venture capital, intellectual property, employment/benefits, environmental, tax, and securities, as they arise in the transaction setting. 

Other Benefits

A student will have the opportunity to shadow practicing attorneys in client calls and meetings and to work directly with both partners and associates. A student will also join attorneys in networking with deal professionals in the Atlanta community, such as accountants and investment bankers. The extensive Nelson Mullins' associate training opportunities will be available to the student as they arise throughout the semester.