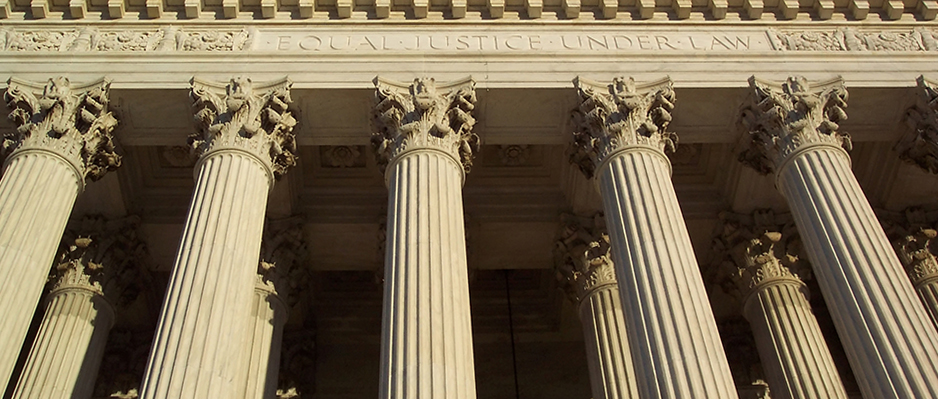 About

The Jane W. Wilson Family Justice Clinic provides survivors of domestic violence with direct representation as well as legal and extra-legal support. The Wilson Family Justice Clinic works cooperatively with courts, the prosecution and criminal defense bars, social service agencies, private attorneys and others to provide survivors with holistic solutions to domestic violence-related issues. The clinic maintains an off-campus office and operates year-round as a fully-functioning community service provider.

School of Law students perform a full range of legal work including but not limited to phone intake and client screening, in-person client interviews, fact and background investigation, records search and retrieval, case planning and hearing preparation, negotiation and litigation. Both 2L and 3L students who are certified under the Student Practice Act may negotiate and litigate cases for clients in local courts. Wilson Family Justice Clinic students also work together with clients to develop strategies and solutions for addressing related extra-legal challenges the clients may face.
Course Information & Requirements

Students enroll for four, five or six hours of credit. Earning four hours of credit requires ten on-site office hours per week in addition to the seminar classroom time (two hours per week). Earning five hours of credit requires 15 on-site hours and earning six hours of credit requires 20 hours of on-site work per week in addition to classroom time. Students must also submit two or three written journal-style assignments per semester in addition to their client work. As with other clinics, half of the credit hours earned receive a letter grade, and half of the hours earned are "pass/fail."

Jane W. Wilson Family Justice Clinic students participate in a weekly classroom seminars and periodic case rounds. Readings for the seminars may include cases, news articles, novels and longer non-fiction works. In the seminar, students use the readings and discussions to learn state and federal domestic relations and family violence-related laws, as well as the skills required for effective practice in the field. Students also learn to analyze relevant community and practical concerns. Case rounds provide students and the professor opportunities to discuss individual clients and callers and to review active case files.
How to Apply

Students must submit a written application prior to enrolling in the Jane W. Wilson Family Justice Clinic. After the applications are screened, students may be interviewed. Before registration, students will be either invited to enroll in the Wilson Family Justice Clinic or notified that they have been placed on a waiting list. The Jane W. Wilson Family Justice Clinic can enroll up to eight students per semester. The clinic is available in the spring and fall semesters to (rising) 2L and 3L students.
For the Public

If you are interested in legal advice or representation from the Jane W. Wilson Family Justice Clinic, please call the clinic at 706-369-6272 or submit a request for services through the clinic's website: familyjustice.law.uga.edu