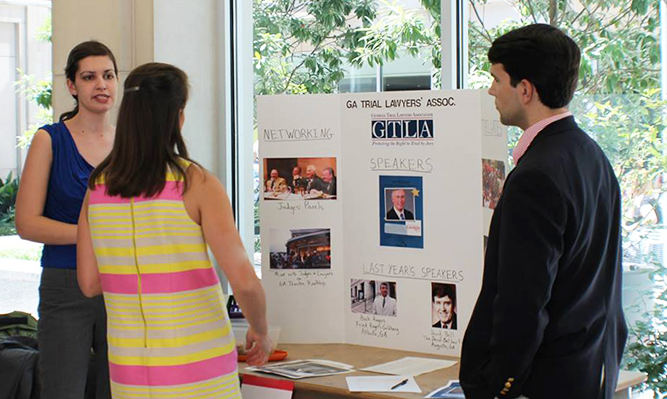 Georgia Trial Lawyers Association Student Chapter
About
The Student Chapter of the Georgia Trial Lawyers Association is dedicated to providing an opportunity for students interested in a career as trial lawyers and to begin the process of learning about those aspects of the legal profession related to representing plaintiffs in civil litigation. Additionally, SGTLA will provide its members opportunities to attend specialized educational programs, to network with practicing plaintiff's lawyers, and to work in conjunction with the GTLA to strengthen and preserve Georgia's Civil Justice System and the rights of Georgia's citizens and consumers to access the courts to resolve tort claims.
---
Student organizations are not a part of nor are they agencies of the University of Georgia School of Law or the University of Georgia.  Neither the University of Georgia School of Law nor the University of Georgia direct, supervise, or control these organizations.  Each organization is a separate and independent organization and is responsible for and manages its own activities and affairs. The University of Georgia School of Law and the University of Georgia are not responsible for any of these organizations' contracts, acts or omissions.
The content and opinions expressed in student organization websites linked from this web page do not necessarily reflect the views of nor are they endorsed by the University of Georgia or the University System of Georgia.