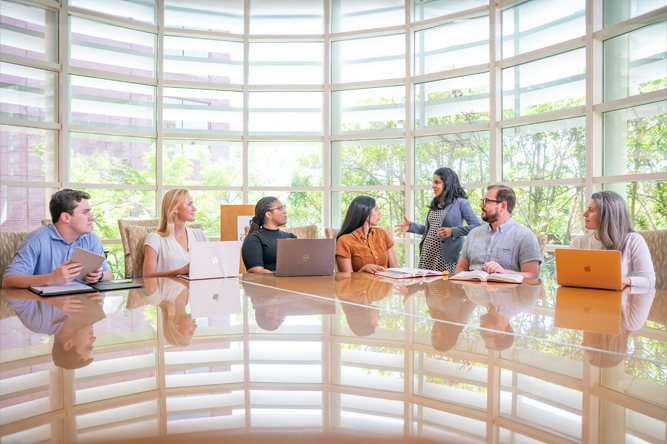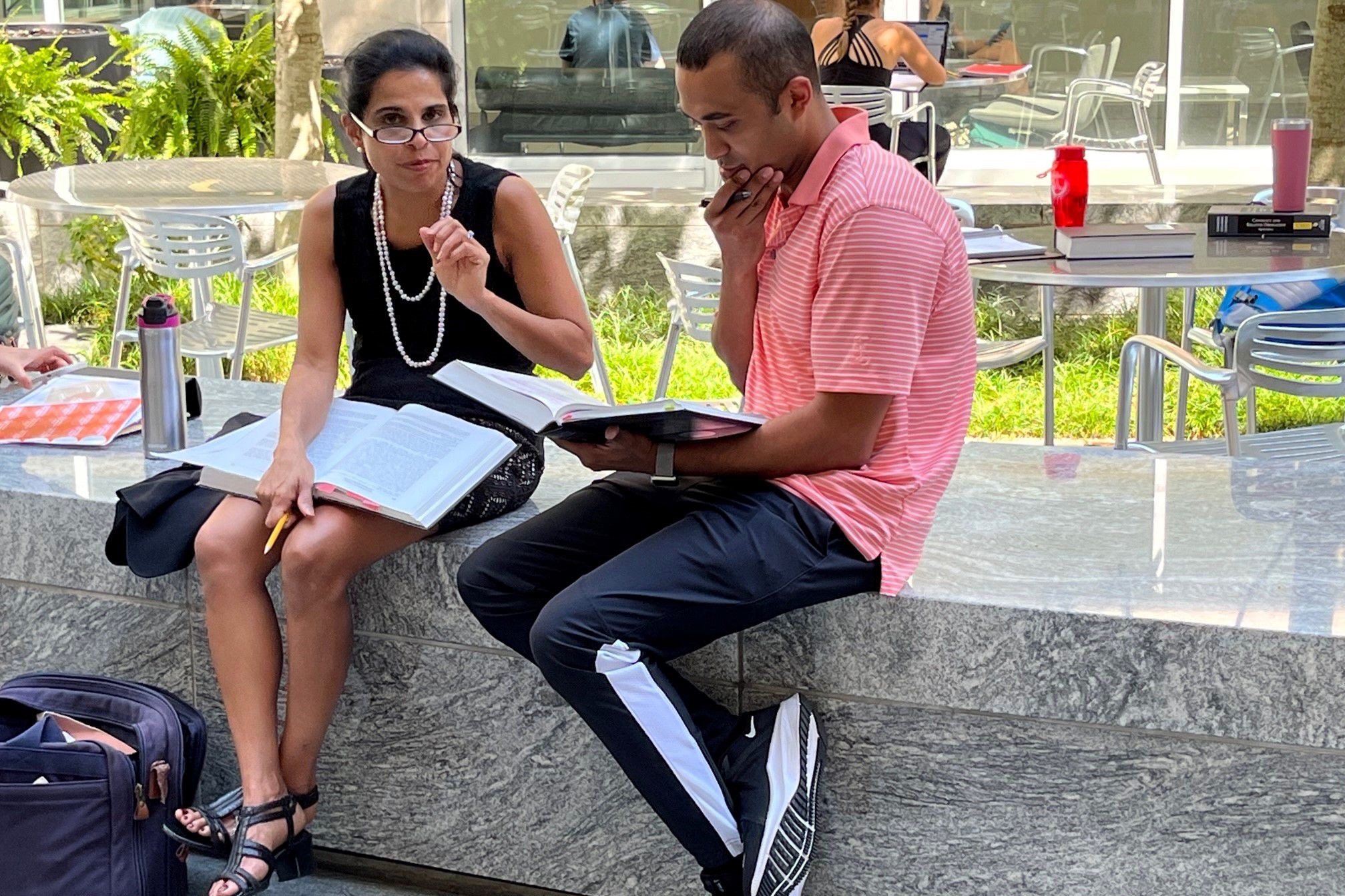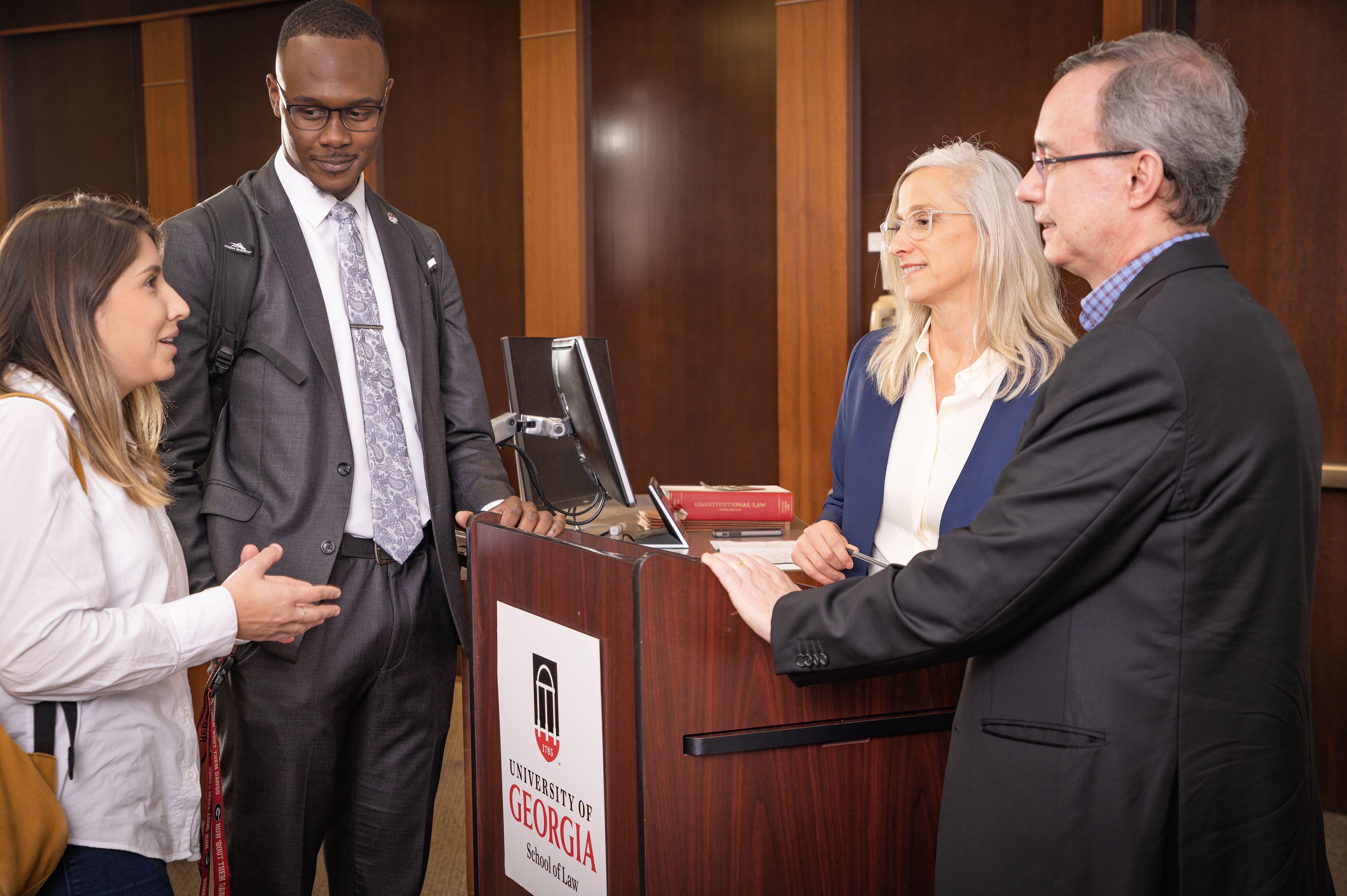 The Master of Laws (LL.M.) program for foreign-trained lawyers at the University of Georgia provides a rigorous academic experience at a leading law school within a major American research institution. LL.M. candidates undertake advanced legal study and gain skills and knowledge that help them take their career to the next level. Students benefit from the opportunity to learn from nationally and internationally renowned faculty and take classes alongside American law students.
PROGRAMS OF STUDY
The LL.M. degree is conferred upon successful completion of 26 credit hours, typically over one academic year. All LL.M. students are required to take two courses: Legal System of the United States and Legal Writing and Research, for a total of 5 credit hours.
Aided by an academic advisor, LL.M. students choose courses from the law school's extensive course offerings. Most law school courses are open to LL.M. students.
You may choose to fulfill the requirements for one of the LL.M. concentrations below or develop a program of study based on your professional goals or area of interest.
Public Institutions and the Law
Business Law
Criminal Law
Transnational and International Law
Preparation for a U.S. Bar Exam
U.S. BAR EXAM
Several U.S. jurisdictions, including Georgia, permit graduates of non-U.S. law schools to sit for bar examinations if they meet specific requirements, including character and fitness requirements.
DUAL LL.M./MBA DEGREE
Students interested in a business law career may pursue a dual Master of Laws/Master of Business Administration (LL.M./MBA) degree. The School of Law offers this two-year dual degree in partnership with UGA's Terry College of Business.
LL.M. TO J.D. TRANSFERS
LL.M. students who demonstrate a high level of achievement may seek to transfer, upon graduation, to studies leading to a University of Georgia School of Law J.D. degree.
POST-GRADUATE TRAINING
LL.M. students on F-1 international student visas may apply for Optional Practical Training, which permits them to accept employment or an internship in the U.S. legal profession for up to twelve months after receiving their degree. The School of Law's Career Development Office assists LL.M. students in developing a job search strategy.
GOVERNED BY A CODE OF HONOR
Students at the University of Georgia School of Law are governed by a standard of professional and personal conduct, the Honor Code. The code was unanimously adopted as an initial matter in 1930 by the student body and remains a central part of UGA's principled approach to legal education. Students are an integral part of the administration of the Honor Code.  Elected by their fellow classmates, Honor Court investigators and members participate in the determination of whether a violation has taken place and assessment of punishment. Entering students take the Honor Code pledge during orientation and are bound by its provisions while enrolled at UGA.