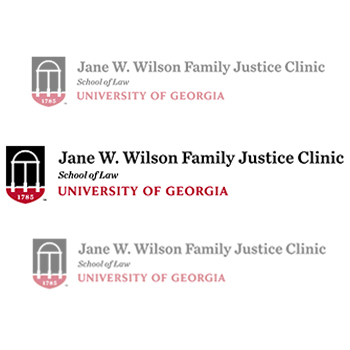 The Jane W. Wilson Family Justice Clinic, which provides survivors of domestic violence with direct representation as well as legal and extra-legal support – is on pace to assist more individuals than ever before in a calendar year. Through June 30, the clinic has taken calls from 209 distinct individuals and has provided representation in 27 protective order cases and 20 other pieces of domestic relations litigation for survivors of domestic violence and stalking.
Clinical Associate Professor & Jane W. Wilson Family Justice Clinic Director Christine M. Scartz said this increase in capacity was made possible by the addition of the clinic's inaugural post-graduate Fellow Ansley Whiten. "The fellowship has enabled us to accept more clients and to provide stronger support to and closer supervision of the law students who work in clinic," Scartz said. "Ansley has also been able to strengthen and expand the clinic's community partner network, which in turn generates more client referrals." 
Over the past five calendar years, from 2017 to 2021, the clinic's staff and students have talked to more than 1,500 distinct individual victims of domestic violence and stalking seeking representation and/or legal advice. Of these individuals, the students represented survivors in roughly 300 protective order cases. Additionally, the law students advocated for survivors in 80 other types of domestic relations cases such as divorces, legitimations, name changes, grandparent custody and stepparent adoptions.