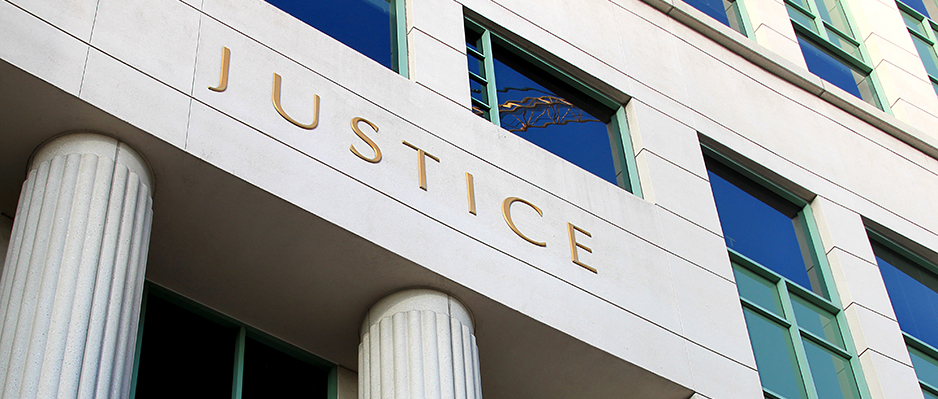 About

The Summer Externship offers students the chance to receive credit for externships during the summer semester. The course allows between 2-4 credits, depending on the number of hours worked during the summer.

Student-arranged placements: You can apply for credit for work that you have arranged at a judicial, non-profit, or government office. Student-arranged externships may be anywhere in the United States.

School-arranged placements: Alternatively, you can apply for credit for one of the placements that takes externs exclusively through the School of Law's Summer Externship course list.

You may accept compensation from an externship placement, if offered. Many unpaid externships will qualify for Public Interest Fellowships.

The application link for both student-arranged and school-arranged externships is under the "How to Apply" tab.

The Corporate Counsel Externship course also offers summer placements.
Find out more on the Corporate Counsel Externship webpage.
Course Information & Requirements

This page summarizes the most important points about the Summer Externship course.

The Course

You can earn 2-4 four credits for work in an approved placement. The number of credits depends on the total number of hours that you work during the summer.
You must work 140 hours to earn 2 credits; 210 hours to earn 3 credits; and 280 hours for 4 credits.
You must work for a minimum of 6 consecutive weeks.
You will complete assignments for the course, including reading, online discussion, and reflective writing.
You will receive a grade for your work in the course. Half of the credits will earn a letter grade and half will be pass-fail.
Before you leave for the summer you must meet with one of the summer externship faculty. In this meeting, you will set your goals for the summer, review course requirements, and schedule your deadlines and meetings for the summer.

The Application Process

Student Arranged Placements

You can apply for approval of a student-arranged placement anywhere in the country as long as you have internet access to participate in an online course.
You will need to include your resume and information about the placement including the name and contact number of your supervising attorney or judge.
You will be asked to confirm on your application that you have received an offer from the placement.
The student-arranged placement should be a non-profit, judicial, or government placement, which may include prosecution placements if you have not begun the Prosecutorial Justice Program. Students with public defender placements should apply to the Criminal Defense Practicum.
Private law firm placements and for-profit companies generally do not qualify, with the exception of some sports law or entertainment agencies.
You must have appropriate supervision from a lawyer or judge and the work must be law-related, although we define that broadly.
Contact Professor Grant if you have questions about your proposed student-arranged placement.
We will review the placement proposal and may contact your proposed placement to make sure that it satisfies our externship requirements.
We will make decisions on applications in the order we receive them until the course is full. We typically continue to take school-arranged applications through the spring exam period, but you are encouraged to apply as soon as you can after receiving an offer
 

School Arranged Placements

You may apply for no more than 3 school-arranged placements.
After the application deadline for school-arranged placements, you may be contacted about an interview with those placements.
We expect to have 10 - 12 slots available between all of the school-arranged placements.
If you are offered and accept one of these placements, you are accepted into the Summer Externship course and will be expected to enroll.
You may not withdraw your acceptance of a school-arranged offer absent permission from both the externship professor and the placement supervisor.
The deadline for school-arranged placements is at the Clinic and Externship Application Schedule page.

Enrollment, Tuition and Financial Aid

Once accepted, you will be assigned to a section of the Summer Externship course based on your type of placement and you will enroll for that section.
Make sure of the number of credits you plan to earn before you register. We cannot change that number after the summer semester drop-add period ends.
You will pay tuition per credit for summer courses. Check with Student Account Services for information about cost.
You can get financial aid if registered for 3 or more credits during the summer.
You may accept compensation from the placement, if offered, or you can apply for third-party grants and scholarships including Public Interest Fellowship.
How to Apply